Ariel Castro Accepts Plea Deal In Kidnapping Of 3 Cleveland Women; No Death Penalty, But Will Serve Life Plus 1,000 Years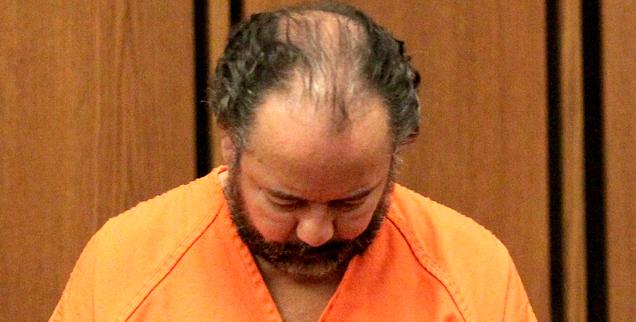 Ariel Castro accepted a plea deal in Cleveland Friday to the 977 counts against him -- including rape and kidnapping -- in an agreement that eliminated the death penalty, but will see him serve a life sentence, plus an extra 1,000 years.
In all, Castro, 53, was charged with two counts of aggravated murder related to an unlawful termination of pregnancy toward one of the victims, 139 counts of rape, 177 counts of kidnapping, seven counts of gross sexual imposition, three counts of felonious assault and one count of possession of criminal tools. His trial would have began next month.
Article continues below advertisement
"When I first got arrested, I said I was willing to work with the FBI and I would tell them everything," a bearded Castro said during the hearing.
When the judge asked him, repeatedly, if he understood there was no chance at freedom, Castro seemed consigned to his fate behind bars.
"I do understand that, your honor," Castro said. "I knew I was going to get pretty much the book thrown at me … there are some things that I don't comprehend because of my sexual problems throughout the years."