Cleveland Kidnapper Ariel Castro Indicted on 329 Counts, Including Aggravated Murder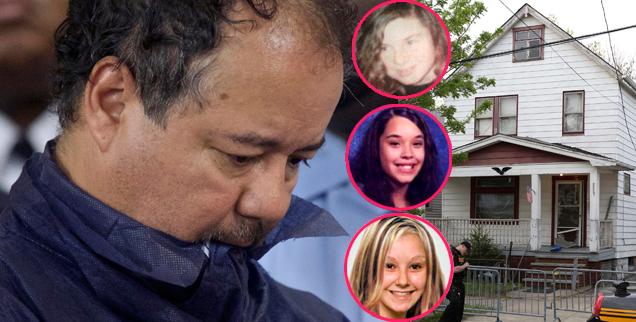 A grand jury has indicted Ariel Castro on 329 counts, it was announced Friday.
The alleged kidnapper of Michelle Knight, Amanda Berry, and Gina DeJesus was indicted for one count of aggravated murder for causing the unlawful termination of one of his captive's pregnancy. Knight was reported to have suffered miscarriages several times during her imprisonment.
Castro also was indicted for 139 counts of rape, 177 counts of kidnapping, seven counts of gross sexual imposition, three counts of felonious assault and one count of possession of criminal tools.
Article continues below advertisement
"Today's indictments represent a first major step in the criminal justice process," Cuyahoga County Prosecutor Timothy J. McGinty said. "Our investigation continues, and we will present our findings to the grand jury."
He will be arraigned on all of the charges next week, after which a judge will be assigned and the County Prosecutor's Capital Review Committee will determine whether to attach a death penalty specification to the case.