More Missed Rescue Opportunities: City Workers Visited Cleveland Kidnap House 120 Times In 10 Years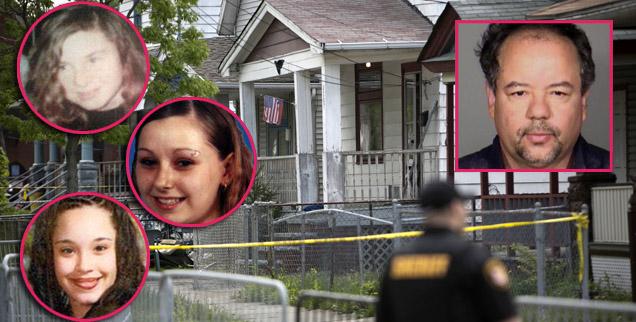 As the question "how could this have been undetected for so long" continues to reverberate in the Cleveland kidnapping case, new information highlights even more missed rescue opportunities.
As Amanda Berry, Gina DeJesus and Michelle Knight were imprisoned for a decade in Ariel Castro's house, city workers visited 2207 Seymour Avenue approximately 120 times in 10 years, according to a new report.
That's in addition to the police and county sheriff going to the home an additional five times.
Article continues below advertisement
The local gas company installed automated meters at some point between 2007 and last years, according to WKYC.com. The women were held captive during that time.
According to Channel 3 news: "Cleveland Public Power…says it normally checks residential power use monthly, which would mean employees would have visited Castro's home about 10 times over 10 years."
And while no one is blaming the city workers for the failure to discover Castro's hostages, the gas company will not reveal if an indoor meter was replaced, which would have put a worker inside the house of horrors.
The utility company did tell the station: "Our contact with customers is limited to the outside of the home. It is a very rare occasion that we are called to go into a home," said Shelley Shockley, the spokesperson for CPP."
And the station notes that the water department checks and reads their meters about every three months, meaning 40 visits to the home while the women were there.
No word if the city workers were inside.
It all adds up to more missed opportunities, as the three women endured rapes, beatings and unthinkable cruelty before their May 6 rescue.