'He Locked Us In The Basement With Chains': Hero Neighbor Who Freed Amanda Berry Reveals Her First Words Detailing How Monster Kept Kidnapped Girls In Ohio Dungeon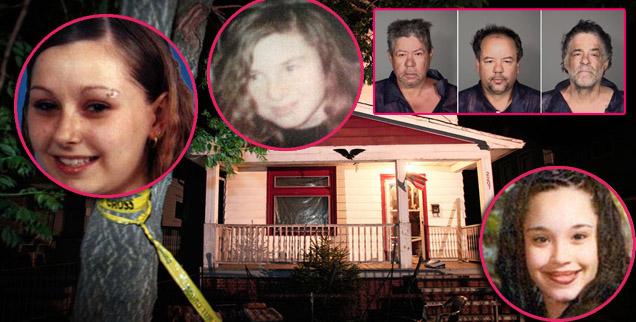 The good samaritan who helped to free three young women who vanished about a decade ago in Ohio has revealed the chilling first words one of them told him during her first moments of freedom.
Angel Cordero, whose family lives next door to Ariel Castro, 52, the man arrested in connection with the kidnapping case along with his two unnamed brothers, told RadarOnline.com that a frantic Amanda Berry had told him: "He's had us locked up for ten years. He locked us in the basement with chains."
Article continues below advertisement
Cordero, 32, and fellow neighbor, Charles Ramsey, broke down Castro's door on Seymour Avenue in Cleveland's west side after hearing screams and freed Berry, who was 16 when she disappeared in 2003.
"I broke down the front door and I could see a chain," Cordero told RadarOnline.com.
And in a horrifying revelation, chains were also hanging from the ceiling in one room of the house, law enforcement sources told 19Action News TV.
Article continues below advertisement
Two of the women were held in the basement and one in a room upstairs, 19Action News reported from sources.
As RadarOnline.com previously reported, two other women and young child were found in the home: Gina DeJesus, missing since April 2, 2004, and 32-year-old Michelle Knight, who was last seen in 2002 at age 21, leaving her cousin¹s house.
Berry vanished without a trace on April 21, 2003, a day before her 17th birthday.