Tears Of Joy! The Moving Moment Amanda Berry Is Reunited With Her Sister – And Meets Amanda's Young Daughter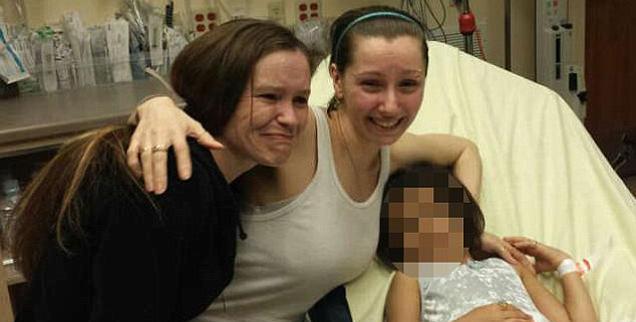 In a photo of pure joy, Amanda Berry smiled widely as she embraced her weeping sister Beth Serrano when the two reunited for the first time in a decade after Amanda's horrifying years in captivity in a home in Cleveland, Ohio.
Serrano had maintained the heartbreaking search for her sister since their mother died in 2006.
In the picture, we also see Amanda with her arm lovingly around her 6-year-old daughter, who was born while her mother was a prisoner inside the house of horrors
Article continues below advertisement
The photo -- released by Cleveland station WOIO-TV late Monday -- was taken at Cleveland's Metro Health Medical Center as Amanda, her daughter, and the two other women were treated for severe dehydration and slight malnourishment. Berry, Gina DeJesus and Michelle Knight were released from the hospital Tuesday morning after being treated in the emergency room.
Beth's husband, Ted Serrano, told WOIO-TV that his wife was overjoyed about her sister's safe return.
"She said Amanda's okay, she's got a daughter. She said she's okay, she looks good," Mr. Serrano told 19 Action News.
Amanda's mother, Louwanna Miller, died in March 2006 at the age of 44; she died brokenhearted following her daughter's mysterious disappearance.
As RadarOnline.com previously reported, the three women were freed after neighbor Charles Ramsey helped Amanda out of the home after hearing her screaming.
Article continues below advertisement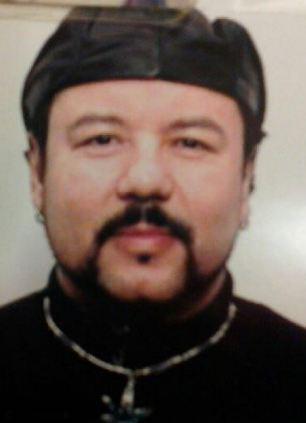 Local station WOIO-TV reported that a source said authorities saw chains hanging from the ceilings of the home, and believe the women were tied up at times.
Berry vanished without a trace on April 21, 2003, a day before her 17th birthday; she's now 27.
Gina DeJesus had been missing since April 2, 2004. She was walking home from middle school when she disappeared.
A third woman, 32-year-old Michelle Knight, was seen coming out of the home after the arrest. She was last seen in 2002 at age 21, leaving her cousin's house.
The women were released from the hospital Tuesday and taken to a secure location where they are under police guard, WKYC reported.
All three women were abducted from the same block. In the video below neighbor Charles Ramsey, who helped rescue the women, describes the chaotic scene that unfolded as Amanda broke free. And in the video beneath that, a man who says he is a relative of the arrested suspect talks about how his family grew up with DeJesus and never suspected anything was wrong.
youtube
Julio Castro, who says he is the uncle of the man who owned the house and is one of the suspect's in the case, talks about his shock over the events and reveals surprising facts, including how his family knew DeJesus for years and never suspected anything was wrong.