Exclusive
Bethenny Frankel's Estranged Hubby Will Ask Judge To Prevent Their Daughter From Staying At New Boyfriend's Home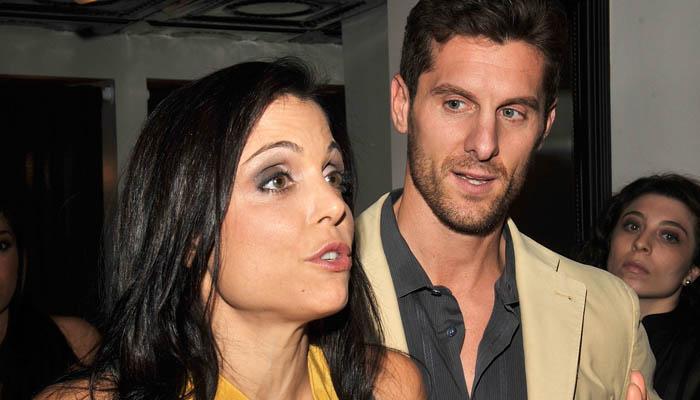 Bethenny Frankel's estranged husband, Jason Hoppy, plans to ask the judge overseeing their nasty divorce and custody battle, to prevent the talk show host from taking their daughter Bryn to her billionaire boyfriend, Warren Lichtenstein's home, RadarOnline.com is exclusively reporting.
The ongoing battle for who will raise Bryn "has only gotten nastier because Jason resents the fact that Bethenny has moved on with her life so quickly by hooking up with Warren. Bethenny has been in a serious relationship with Warren for almost six months. Jason does know Warren but on a social level only," a source told RadarOnline.com.
Article continues below advertisement
"Therefore, Jason doesn't want Bryn spending the night at Warren's home in New York City. He just thinks it's very confusing for Bryn to see her mommy kissing another man that isn't Jason. Jason's lawyer is going to ask the judge to restrict Bethenny from having Bryn spend the night at any of Warren's houses."
The former Real Housewives of New York star might have denied they were anything more than friends, but the pair vacationed together in St. Tropez in southeastern France, as RadarOnline.com previously reported.
The romantic jaunt was not the first time the pair had taken their fledgling love overseas: Bethenny went on vacation to Hong Kong with Warren in 2012 — without her then-husband. Then, she rang in New Year's with the Warren and Bryn at his vacation home in Aspen, Colorado.
Hoppy is "disgusted" that the talk show host has a new boyfriend before the split is even official.
"Jason refuses to even entertain the idea of dating and he's disgusted that Behtenny has a new boyfriend," the source previously told RadarOnline.com.
"The fact that Bethenny has taken their daughter on vacation with Warren in the past is outrageous to him. What kind of role model is Bethenny going to be to Bryn? The parenting choices she is making are very poor."