Exclusive
Moving On! Bethenny Frankel Goes On Vacation With Tycoon Billionaire Boyfriend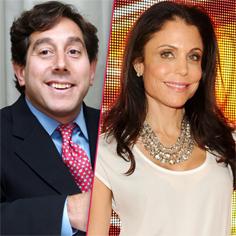 Bethenny Frankel might have denied they were anything more than friends, but there's no fudging this: Things are REALLY heating up between the reality show star-turned talk show host and billionaire Warren Lichtenstein, as the pair vacation together in St. Tropez in southeastern France.
A source told RadarOnline.com that Bethenny, 42, and the hedge funder manager have been daing since earlier this year!
Article continues below advertisement
But, an insider revealed, "Bethenny doesn't want to go public with the relationship because her divorce to husband Jason isn't yet finalized.
"She feels that it would alienate her fans if she confirmed the relationship, since it happened so quickly after the split from Jason. The relationship became romantic after Bethenny filed for divorce and she has been spending all of her free time with Bryn at Warren's apartment. Jason is still living in their Tribeca apartment. It's very stressful."
As RadarOnline.com exclusively reported, Bethenny went on vacation to Hong Kong with Warren in 2012 -- without her then husband.
Then, she rang in New Year's with the billionaire and Bryn at his vacation home in Aspen, Colo.
The pair was also photographed dining at Spago's in Beverly Hills, Calif., during a trip in early 2013.
"Bethenny has always been attracted to men that have money," a source said.
"Warren treats Bethenny like a queen and she enjoys going on vacation with him. Money is never an object and she doesn't have to worry about anything when she is with Warren. He has a private jet, plus homes all over the world.
"Bethenny needed to get away from all of the stress of the divorce."