Exclusive
Revealed: The REAL Reason Why Bethenny Frankel's Soon-To-Be Ex-Husband Won't Take Off His Wedding Ring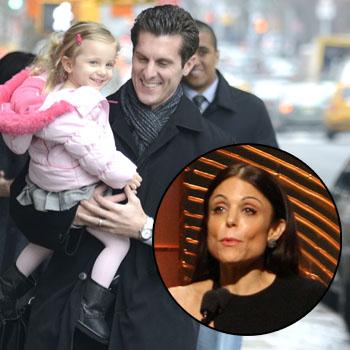 She put a ring on it — but he won't take it off.
Almost six months after Bethenny Frankel filed for divorce from Jason Hoppy, the pharmaceutical sales executive is still wearing his wedding band. Why? He's vowed not to take it off until the marriage is officially over, RadarOnline.com has been told.
"Jason won't take off his wedding ring until the divorce is final. He didn't want to pull the plug on the relationship, but Bethenny decided to file for divorce," a source close to the situation revealed.
Article continues below advertisement
What's more, Hoppy is "disgusted" that the talk show host has a new boyfriend, billionaire Warren Lichtenstein, before the split is even official.
"Jason refuses to even entertain the idea of dating and he's disgusted that Behtenny has a new boyfriend," the source said.
"The fact that Bethenny has taken their daughter on vacation with Warren in the past is outrageous to him. What kind of role model is Bethenny going to be to Bryn? The parenting choices she is making are very poor.
The former Real Housewife of New York might have denied they were anything more than friends, but the pair vacationed together in St. Tropez in southeastern France, as RadarOnline.com previously reported.
The romantic jaunt was not the first time the pair had taken their fledgling love overseas: Bethenny went on vacation to Hong Kong with Warren in 2012 — without her then husband. Then, she rang in New Year's with the billionaire and Bryn at his vacation home in Aspen, Colo.
As RadarOnline.com previously reported, Bethenny believes Jason is still wearing his wedding ring to garner sympathy.
"Bethenny just can't understand why Jason is still wearing his wedding ring! It makes absolutely no sense to her because they have zero plans for reconciliation," a source said.
"Bethenny thinks he's doing it to garner sympathy and to appear as the wounded party."