Exclusive
Inside Justin Bieber's Parties: Booze, Drugs & Women -- His Pal Speaks Out From Rehab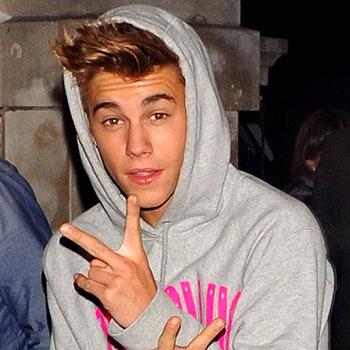 Girls, booze and drugs are in abundance during the wild parties at Justin Bieber's Calabasas mansion, it's being claimed.
The man who arranged it all for the increasingly out-of-control pop star has spoken out exclusively to RadarOnline.com about just what happened behind the scenes -- and how the constant drug use in Justin's inner circle have landed him in rehab.
"I'm the main party guy in the group," rapper King Kevi told RadarOnline.com in an interview from Passages Malibu, where he was finishing up a 30-day treatment for abusing codeine, also known as "sizzurp" or "drank."
Article continues below advertisement
"I was the ringleader for getting it for everybody, because I had the hookup."
He explained, "Everyone on Twitter says that Justin has posted pictures of sizzurp and then deleted them, but I have never seen him do it. I've only ever seen him smoke weed."
But the narcotic beverage was popular with the MUCH of his posse until recently, Kevi claims.
"When Lil Wayne went to the hospital for seizures, that s**t got us down, like, that was someone I look up to," he said. "After that, everyone else stopped doing that s**t. I just kept going. I was doing it basically every day."
Kevi's friends and family staged an intervention and shipped him off to Passages, far from the temptations of young Hollywood. "What I've been doing ain't really good for me," Kevi admitted. "When I' doing that s**t, I feel good, but I've come to learn that I don't need to do it like everyday."
And Kevi says that Justin is totally supportive of his sobriety. "I talk to him everyday," Kevi claimed. "He actually sent me some new headphones. He sent me a necklace too that's dope with diamonds and gold on it."
Article continues below advertisement
But he's unsure how their relationship will proceed once he's out of treatment. "Justin's not really supposed to be seen with me," Kevi says.
Some have called Kevi a bad influence on 19-year-old Justin, since it was his presence that coincided with Bieber's increasingly hard-partying ways. And Kevi admits that he was the one who started planning the secret parties at Justin's pad.
"I'm the main party guy," he says. "I run everything."
About six months ago, Kevi says, "Justin gave us the ok to throw the parties as long as we had everyone sign NDAs non-disclosure agreements."
"That took it to a whole other level," he explains. "I'm bringing like 60, 70 girls. Justin started liking that."
Now, Kevi says, Justin's happy to be playing the field, unattached from former girlfriend Selena Gomez. As for rumors that Kevi swooped in and hooked up with her after their split, he says, "I'm not gonna comment on that."
Kevi will spend some time in outpatient treatment in Newport, Calif., before hopefully linking back up with his BFF. "He's not really supposed to be seen with me now, I guess," Kevi says. "But we're cool."