Exclusive
Justin Bieber's Underage Clubbing Continues In Miami — Strip Club And Go-Go Dancers 'Til 6 AM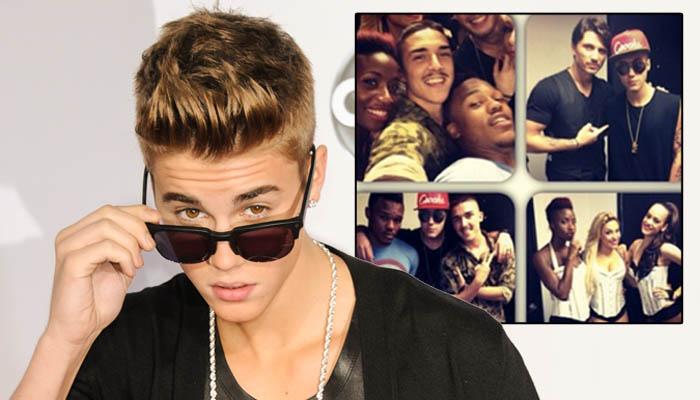 Another day, another city, another excuse to party for 19-year-old Justin Bieber! After partying through the night last week in NYC, he and his posse hit the Miami nightlife scene hard starting on Sunday night, June 2 -- and RadarOnline.com has all the details.
On Sunday, Justin left his suite at the Mandarin Oriental -- which he was sharing with his infamous "bad influence" BFF, rapper Lil Twist -- and headed for dinner at Prime 112 around 7 pm.
Article continues below advertisement
Then, he stopped at Hyde Beach Club, where DJ Leo Medina dropped his single with Will.i.am, "#ThatPower" shortly after he walked in.
Next, it was on to hip hop hotspot Bamboo, where he arrived around 2:49 am, with his security guard in tow. Singer Ne-Yo and Shaquille O'Neal were also partying nearby.
After spending some time mingling with the corset-clad gogo dancers in their dressing room -- wearing his sunglasses the whole time -- Justin left at 3:30 am.
But the night did not end there. According to the Miami Herald, Biebs finished off his spree at the Wonderland strip club, which stayed open to accommodate guests until 6 am.
The next night was more of the same. After being booed at the Miami Heat game, Bieber boosted his ego by hanging with an entourage of "blondes and brunettes in their 20s" at Mansion nightclub, it's reported.
Wearing his sunglasses inside yet again, Justin and co. stayed until the club shut down at 5 am, heading out with the whole posse in a caravan of 3 SUVs, back to the Mandarin Oriental.
"Enjoying the much needed time off," Biebs tweeted on Sunday as he arrived in Miami.
It won't last for long though: His summer tour kicks off on June 22 in San Diego.