Exclusive
Selena Gomez Still Parties With Justin Bieber's Pals To Purposely Annoy Him!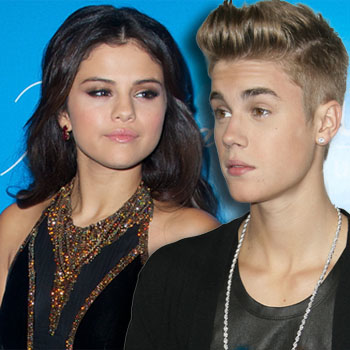 Justin Bieber and Selena Gomez are long over, but that hasn't stopped his pals from hanging out with the former Disney star, and RadarOnline.com has exclusively learned she welcomes it — just to purposely annoy him!
"Justin's friends look at Selena like a celebrity, so they still want to keep that connection — despite Justin being hurt by her," a close friend of Selena's exclusively told Radar.
"She purposely continues to associate with them just to annoy Justin."
Article continues below advertisement
As RadarOnline.com exclusively reported on Tuesday, Justin is okay with his best friends throwing wild parties at his mansion while he's away on tour, but he's not okay with them hanging out with his ex…which is exactly what Selena wants.
Aspiring rapper King Kevi is the latest of Justin's entourage to be caught leaving Selena's house late-night, leading to romance rumors between the two.
"Justin was p*ssed," revealed the source. "He said, 'Yo, why were you kicking it with her? I thought you and I were homies.' He doesn't think they're hooking up but doesn't want his closest friends partying with her.
"Kevi told him there was nothing going on and they've gotten over it, but Justin is always suspicious something sexual is going to happen."
"Absolutely not," the source close to Selena echoed.
"There's nothing going on romantically between Selena and King Kevi, other than them using each other. King is using Selena to get his name out there, and Selena is using King to get under Justin's skin."