Exclusive
Wyclef Jean To Produce Amanda Bynes' First Single!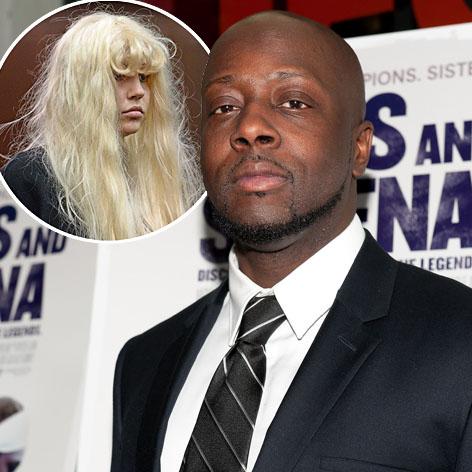 Amanda Bynes is moving forward with her music career and RadarOnline.com has exclusively learned the troubled 27-year-old will be meeting with three-time Grammy Award-winning artist Wyclef Jean at a studio on Monday night to work on her first single.
After being offered a deal for her own album by a major record label, an insider tells Radar things are moving quickly to get her in the studio and get the album produced so it hits the charts while she's still relevant.
Article continues below advertisement
"Wyclef is the perfect producer for Amanda's first single, because he isn't only about making records," the source told Radar.
"He's a humanitarian and politician, so this will not be a typical album."
As RadarOnline.com exclusively reported earlier this month, Chinga Chang Records offered Amanda a hip hop record deal and having Wyclef on board to collaborate with her is a dream come true.
"This is something very special. Wyclef is familiar with Amanda's talent and sound, so it only makes sense to have her sit down with someone of his caliber," the source revealed.
"They're envisioning something similar to Wyclef's production of Lil Wayne's Sweetest Girl."
The studio location of Amanda and Wyclef's Monday night meeting remains a secret, but as RadarOnline.com exclusively reported on Saturday, the former Nickelodeon star was in Atlantic City over the weekend and got into an altercation with a father and son who tried to take her photo.
"She was stumbling and reeked of alcohol. She was carrying a huge handbag and something that looked like a pet carrier but I was hoping there wasn't an animal inside because of the way she was holding it," Brett Cohen told Radar.
"She started yelling at my dad and lunging at him. I told her 'Amanda, you can't do that, leave him alone' and she just freaked out screaming, 'he can't take my picture'. A couple of security men came by and tried to calm her down and keep her from my dad. They had no idea who she was other than someone who was acting like a crazy person."