Amanda Bynes Has Atlantic City Freak Out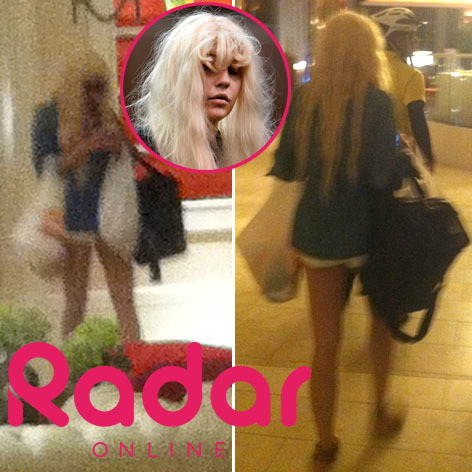 Amanda Bynes went on a rampage against a man trying to take her photo Friday night, an eyewitness tells RadarOnline.com exclusively.
She was spotted at the Revel Resort in Atlantic City by Brett Cohen and his dad Bobby.
"She was stumbling and reeked of alcohol," Brett tells RadarOnline.com exclusively.
"She was carrying a huge handbag and something that looked like a pet carrier but I was hoping there wasn't an animal inside because of the way she was holding it."
Article continues below advertisement
The two men couldn't take their eyes off Bynes but it was when Bobby tried to take a picture of the troubled starlet that all hell broke loose.
"She started yelling at my dad and lunging at him," Brett says.
"I told her 'Amanda, you can't do that, leave him alone' and she just freaked out screaming, 'he can't take my picture'.
"A couple of security men came by and tried to calm her down and keep her from my dad. They had no idea who she was other than someone who was acting like a crazy person," Brett says.
Brett managed to click off a couple of images of Bynes -- seen here exclusively on RadarOnline.com. She was wearing her trademark bizarre blonde wig.
Brett Cohen is a New York City-based comedian who had his own brush with fame last year.
He came up with the concept of walking the streets of the Big Apple accompanied by a fake entourage and fake paparazzi to see how people reacted. The response was beyond his expectations, with hundreds of people assuming he was famous and asking for his autograph and taking their own pics.
His YouTube video of the stunt has had five million views and got him an appearance on Good Morning America.
"I met Amanda at a party during that time," Brett recalls. "She was a totally different person then."