Wyclef Jean Shot In Haiti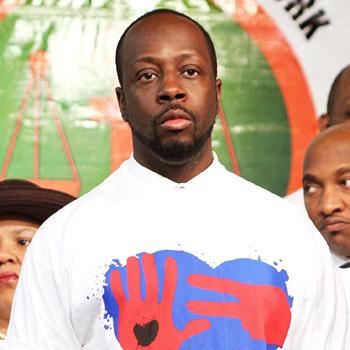 Wyclef Jean was shot in the hand in Haiti Saturday night, RadarOnline.com has learned.
It was a minor injury, and he was treated and released at a Port-au-Prince hospital, his spokesperson said.
The controversial singer is in Haiti for that country's presidential election run-off. He'd been a candidate himself, and now supports musician-turned-politician Michel Martelly in his bid against former first lady Mirlande Manigat.
Article continues below advertisement
Jean got into a very ugly and public feud last August with Sean Penn, who has been active in Haiti earthquake relief efforts. He said he was "suspicious" of Jean's motives for wanting to become president of the ravaged country and also called for further investigations into allegations Jean had diverted hundreds of thousands of dollars of relief money into his pockets.
Jean, a member of the 1990s hip-hop group Fugees, countered by accusing Penn of using cocaine. The verbal war was put aside when Wyclef was eliminated as a presidential candidate.