Family Friend Says Amanda Bynes Rejected Help Offered During Intervention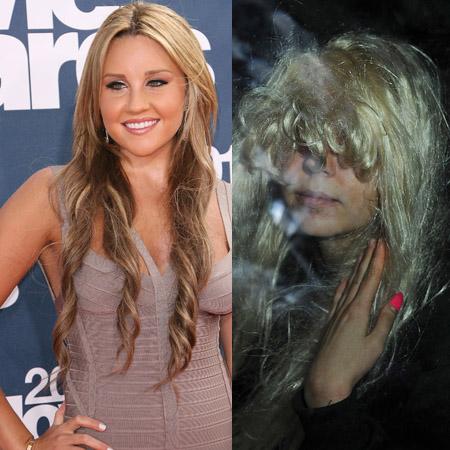 Many of Amanda Bynes' friends and family members have reached out to the wayward actress in hopes of straightening her out -- including a 2010 intervention attempt -- but the 27-year-old has continually rejected any overtures, RadarOnline.com has learned.
A witness to the intervention tells this week's People Bynes "was paranoid and refused it all," in regards to the futile attempt.
While many cite the last few years as the beginning of her severance with her parents Rick and Lynn, at least one person close to Bynes said the rift might go as far back to Bynes's teenage years.
Article continues below advertisement
Lisa Lillien, who's married to Dan Schneieder, the producer of Bynes's 2002-2006 TV series What I Like About You, said the former child star "spent a lot of time" at their home during her teens, indicating the issues with her folks might span back at least a decade.
That hasn't slowed the couple from doing all they can to try and corral their daughter, including looking into a possible conservatorship.
"Her parents are extremely concerned," a family source told People. "Amanda went from perfectly normal to super-paranoid and erratic. Everyone was worried she was going off the rails and wanted her to get help."
Pals say the timeframe around 2009 -- the time when the then-23-year-old was transitioning from her teen star status -- might have derailed Amanda's career, and mental well-being.
"She hit a wall -- she really didn't know where she fit in," an insider said, while another noticed the actress "started acting very sullen," weird and antisocial.
Article continues below advertisement
Aside from her Helter Skelter tweeting habits, and drastic and frequent changes in her appearance, Bynes' last major incident was her May 23 arrest in connection with criminal possession of marijuana, reckless endangerment, and felony tampering with physical evidence, as officials claim she threw a bong out of a window.
"Her behavior is all over the map … there's is something psychologically wrong," a family friend told the magazine. "This is a girl who once said, 'I won't turn out like Lindsay Lohan.'"
Keep it right here on RadarOnline.com for the latest on Amanda Bynes.