Amanda Bynes: I Only Like Drake Because He's So Ugly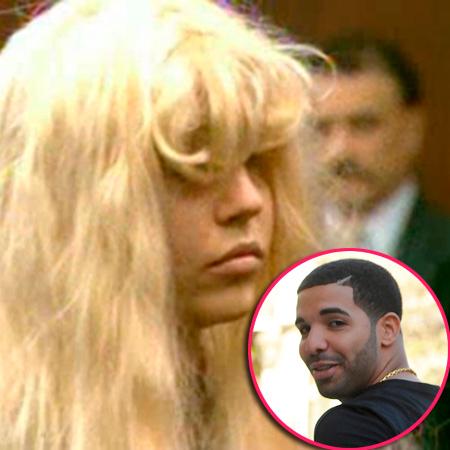 Amanda Bynes was back to her head-scratching hijinks on Twitter Monday, again tagging superstar rapper Drake in a tweet which (we think) contained a backhanded compliment.
"I only like @Drake because he's so ugly!" she wrote. "His ugly cheeks at the EA conference! Fine he is not, but he knows he's ugly! I've spoken to him!"
As we previously reported, the troubled actress, 27, has spent many a night fawning over the Canadian-born R&B star via Twitter, most famously on March 21, when she declared, "I want @drake to murder my lady parts."
Article continues below advertisement
The 26-year-old rapper, whose real name is Aubrey Drake Graham, shouldn't take Amanda's go-to "ugly" taunt to heart: She's described him as such before, as well as others such as Rihanna, Sports Illustrated model Chrissy Teigen and Playboy Playmate Jenny McCarthy.