'I Had Tears In My Eyes The Size Of Raindrops': Cleveland Kidnap Victim Amanda Berry's Dad Tells Of Their Emotional Reunion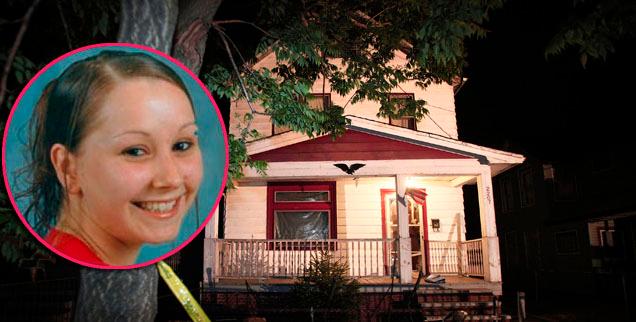 Article continues below advertisement
Amanda and her father, Johnny Berry, were reunited for the first time since her horrifying ordeal on Father's Day weekend, when she visited him for 5 days in his home of Elizabethton, Tenn.
"When Amanda came through my front door, it was like a miracle," Johnny tells The ENQUIRER. "She started crying and ran up to me and we hugged for the first time in 10 years. I had tears in my eyes the size of raindrops."
Johnny also got to meet his granddaughter, Jocelyn, who Amanda gave birth to after being raped by Castro. "I thought she would be a bit nervous but she just fit right in immediately," Johnny says of the 6-year-old. "She gave me a hug, and I instantly knew deep in my heart that she's a Berry. She has mer mom's beauty, strength and intelligence."
Indeed, Amanda was already showing the kind of inner fortitude that would help her endure her ordeal when she was just a child. "She's real strong," Johnny says. "Her nickname as a kid was 'Commando Amando.' I brought my kids up tough, and Amanda is proof of that."
Article continues below advertisement
After their tearful reunion at Johnny's home, the family hosted a relaxed barbecue at a local campsite, where Amanda got to sample her favorite dessert, banana pudding.
Spending time with family is just one of the many ways in which Amanda is building a new life for herself, Johnny says.
"She's getting her and her daughter's medical checkups completed and thinking about putting Jocelyn in school next year," he reveals. "Amanda is going to finish up her high school education and wants to eventually go to junior college. She's even painted her nails and dyed her hair blonde!"
All her major plans, however, are on hold until Castro's trial is under way. He currently faces 329 counts of rape, kidnapping, and even murder. Jury selection in the case is currently underway in Cleveland.
For more on Amanda's touching family reunion, including the heartbreaking gift she gave her dad and the new pics of her first days of freedom, pick up the latest issue of The ENQUIRER, on newsstands now.