Exclusive
Inside Kim Kardashian & Kanye West's Romance: No Ring, No Wedding Date And A Lot Of Time Apart, What's Really Going On?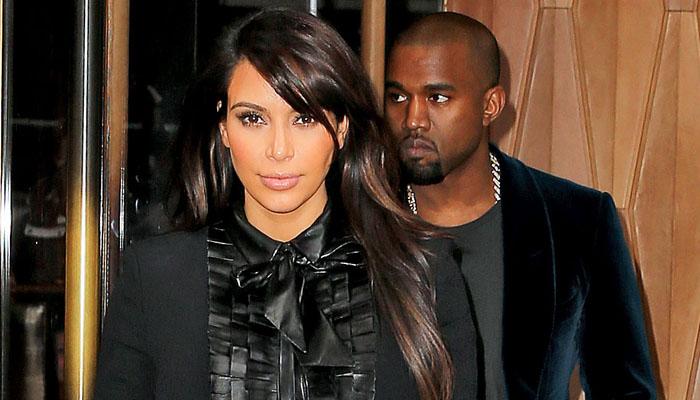 Article continues below advertisement
"Kim and Kanye have been apart a lot in their relationship, but there is nothing that either one of them can do about it," a source close to the expectant couple told RadarOnline.com.
"They both work non-stop and they want to continue doing that, even if it means jeopardizing their time and their future together."
A source close to Kim has dismissed their distance as a problem, saying "they're both professionals and they're going to honor any work commitments they've made."
And while Kim and Kanye have been mum on their wedding plans, a source close to them said it isn't likely that she'll be walking down the aisle for a third time — and it isn't her choice.
"It doesn't appear that Kanye will ever marry Kim because the more time he has spent with her, the more he recognizes they want very different things from life," the source said.
"Kanye doesn't want to share the spotlight with his partner, and he wants to be the center of attention, period."
Article continues below advertisement
A source close to the couple told RadarOnline.com that they aren't telling anyone if they're planning to get married once her divorce is finalized in June.
"They haven't been telling people about any wedding plans at all," the source said.
Apparently the rapper doesn't want his baby to be part of the Kardashian reality show empire, and that could be causing the delay in their future plans.
"Kim has had to spend most of her pregnancy away from Kanye because she has to remain in Los Angeles to film her reality show. Kanye thinks reality shows are cheap, and doesn't want his child to be raised in front of cameras," the source insisted.
"Kim publicly says she doesn't either, but she would change her mind in a second if Kanye was cool with it."
While Kim was spotted in London with celebrity jeweler Lorraine Schwartz, who designed the engagement ring she got from Kris, she hasn't been flashing a bauble yet.
"Kim and Kanye just want very different things out of life," the source said.
"He makes his records, goes on tour, and then chills. Kim is always making nightclub appearances, and other paid promotional gigs all over the world. If a used car dealership in Fresno would pay her $200,000 to appear, she would. Kanye just wonders how much money and fame she needs."