7 Hours Of Exercise A Day & 3 Heart Attacks: Model Details Her Near Death Struggle With Anorexia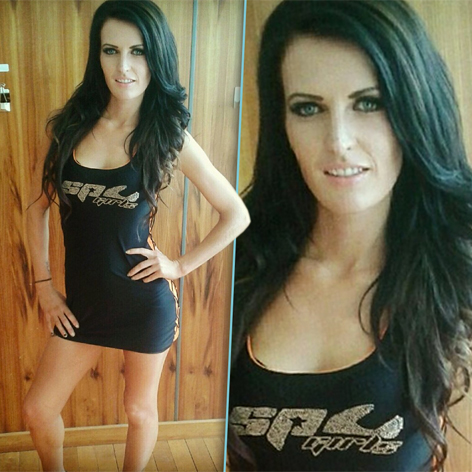 Another model is opening up about her horrific and near-death struggle with anorexia.
Sophie Nolan, a 25-year-old New Zealand model who grew up in the United States, details her shocking and painful nine-year struggle with the deadly eating disorder to Stuff New Zealand, which took her down to a frightening 88 pounds – and RadarOnline.com has the details.
Nolan, who stands at 5'9"tall, started controlling her eating when she was only 14-years-old as a way to deal with post-traumatic stress disorder after her father got into a serious car accident and also school-yard teasing she was receiving.
Article continues below advertisement
"It was my only way to cope and my only way to have control of something," she explained. "I just wanted to be perfect."
She went on to say that her life totally revolved around controlling her weight , and at her most obsessive point she would spend seven hours a day exercising.
"I would get up and the first thing I would think about was food, and how I was going to eat and exercise that day," she said. "When you are in your eating disorder, you don't think you have a problem."
Dropping down to 88 pounds at her lowest point, friends and family shared their concern, but her eating disorder prevented her from being able to listen.
"I could hear what they were saying and in my heart I knew what they were saying but my mind was telling me otherwise," she explained.
After collapsing, she realized that she had a problem, but still wasn't really willing to do anything about it.
"After being rushed to the emergency room the doctor told me: your heart can't handle this, you are going to die," she said.
Though she started getting help when she was 17, she admit that she only started "really working at it" when she was 23.
"I've lost friendships, I've lost relationships . . . I've had three heart attacks," she said. "It's not worth dying for."
Sophie currently weighs 125 pounds according to her Model Mayhem profile and is modeling in New Zealand.