Eating One Rice Cake A Day, Starvation And Self Hatred: Crystal Renn & Other Models Share Eating Disorder Horrors, Pressure To Be A Size Zero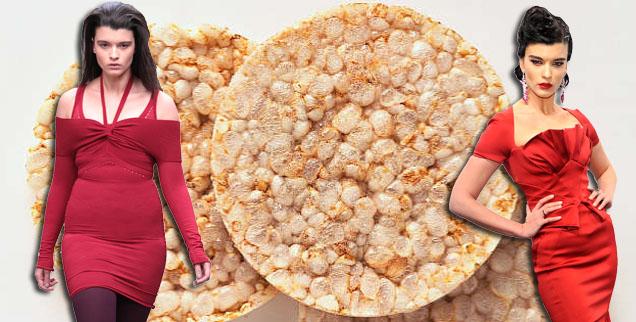 Crystal Renn is certainly slipping into smaller sizes these days, but the anorexic runway model-turned-plus-sized model-turned-runway model again doesn't think the standard sample size is big enough – and that many models are starving themselves to dangerous extents because of it!
As part of a National Eating Disorders Awareness Week panel called Inside the Modeling Industry: A Conversation About Health and Beauty in Fashion, Renn, along with fellow models Katharine Schuette and Amy Lemons as well as eating disorder specialist Dr. Evelyn Attia, modeling agent Chris Gay and former model Ashley Mears, spoke about how things in the industry need to change for the healthier.
Article continues below advertisement
Renn, who battled anorexia in her younger years and became a successful plus-sized model and eating disorder activist before returning to the mainstream modeling world, recollected what it was like during her eating disorder days, when she dwindled down to only 95 pounds.
"What I found," Renn said of that time, via Fashionista.com, "is that I felt nothing except hatred for myself."
Lemons, who has been modeling since a young age, told a story about how her modeling agent recommended that she eat just one rice cake a day, and if that didn't work, only half of one, when her body started changing at the age of 17.
Schuette also delved into dangerous territory, even though she studied nutrition.
"I knew down to the chemistry what was happening to my body when I tried to get to that size 0," she revealed.
Renn pointed out that bigger sample sizes make more sense than smaller ones, if not for health issues, for logical and financial ones.
"By having a size 8 sample, you are giving freedom to a designer," she said. "Most of the models are going to be size 6s and 8s, and you could have 10s, and if a really amazing model walked in who was a size 0, you would tailor the dress down to her."
"The industry standards are ridiculous," president of Marilyn Model Agency Gay, said. "They're not standards a woman can keep through her life or her career ... You're replacing good models with new models because of unrealistic standards."