Amanda Bynes Flies Into A Rage As Controversy Grows Over Photos She Says Are Fake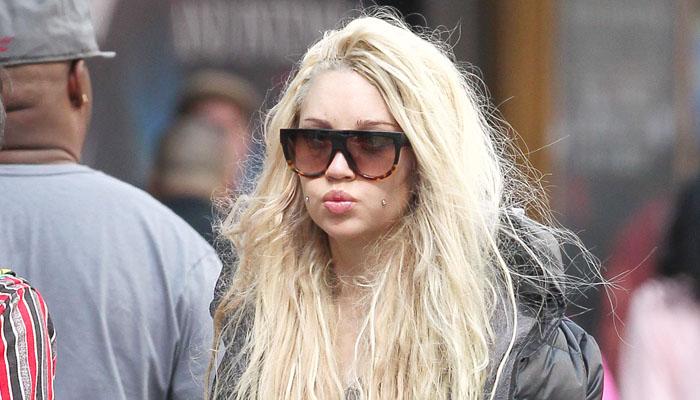 An incensed Amanda Bynes channeled her rage at a pair of entertainment journalists Thursday, a day after she said images of her in a new magazine article were phony, threatening legal action against those involved.
As we previously reported, Bynes Wednesday refuted a story in this week's issue of In Touch magazine, claiming that published photos of her ramshackle apartment, mangled feet and her smoking marijuana were altered by photographer Giovanni Arnold (who she called "that ugly black man"), or an associate.
Article continues below advertisement
On Thursday, the What I Like About You star, 27, remained on the warpath, addressing a reporter (involved with the story) on Twitter with the insult, "hey ugly," then re-tweeting a follower's comment that she's "too beautiful to stress over" said reporter.
The former Nickelodeon star also zinged a gossip blogger who followed the story, again referring to the photographer Arnold.
"The only thing sadder than your ugly face still writing stories about me," she told the blogger in a tweet, "is the fact that you think I'd even step foot in a room with that ugly faced black man."
Stay with RadarOnline.com for more on Amanda Bynes.