Happy Early 7th Birthday Suri! Dad Tom Cruise Says They Already Celebrated Together!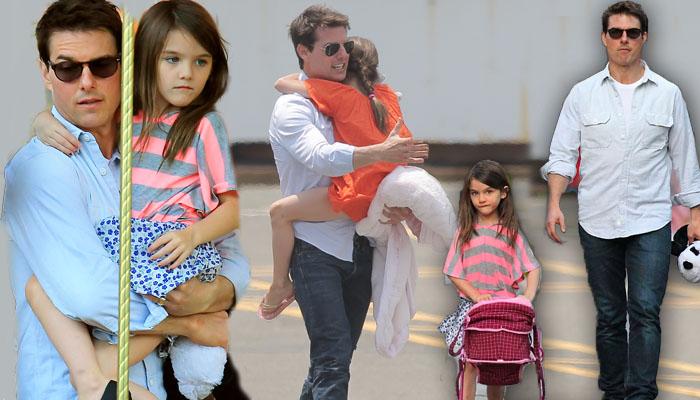 Article continues below advertisement
As for buying Suri presents, Tom said that was "Done already."
The Oblivion star and his youngest daughter spent last week together on a spring break vacation, and he revealed that they already partied together.
"You'll know, you gotta plan ahead for these things," the father-of-three admitted.
soundcloud url="http://api.soundcloud.com/tracks/88281435" width="100%" height="166" iframe="true" /
So for his little daughter's big day, they were lucky enough to get the party started early.
"All celebrated and done," Tom said about Suri's 7th birthday.
Ryan couldn't help but tease Tom a little about his awesome physique, but the 50-year-old star said that he definitely indulged in sweets for Suri's birthday.
"I'll eat cake, cupcakes, I eat all that stuff."
Tom's new sci-fi film Oblivion hits theaters Friday, April 19.