Suri Cruise's First Date! She Charms The Little Boy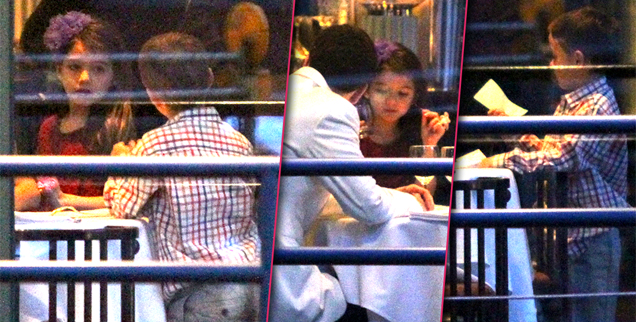 Suri Cruise lives much better than the average little girl – even her first date is at a fancy Manhattan restaurant and not McDonalds!
Katie Holmes took her 6-year-old daughter on her very first lunch date to Mr. Chow Tribeca and RadarOnline.com has the photos of her sophisticated meal!
Suri wore a pretty red dress with a purple flower in her hair while the little boy who dined with her wore a nice plaid button down shirt.
Article continues below advertisement
Tom Cruise's little daughter looked charming as she twirled her straw in one hand while expertly holding the glass in another while chatting with her little companion.
In one photo the little boy is holding the check, because of course he would pay for their first date!