Tom Cruise Believes In Aliens -- Would Like To Go Into Space And Meet One!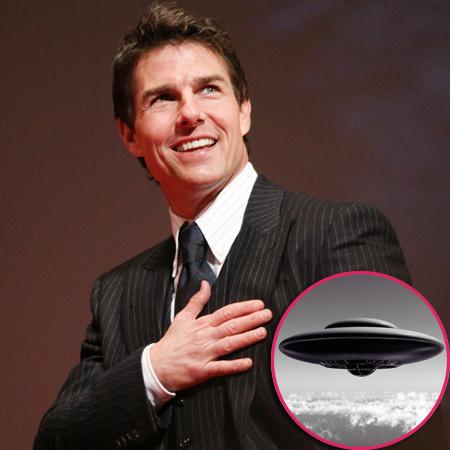 Article continues below advertisement
"It might be a little arrogant to think we were the only ones in all the galaxies throughout the universe — but I've never met one!" The Sun reports Cruise as saying.
Tom is a prominent Scientologist , and one of the founding principles of the controversial religion is the teachings of Xenu, the tyrant ruler of the Galactic Confederacy, who 75 million years ago brought billions of people to Earth in spacecrafts.
He said that he definitely would go on a shuttle into space to see what is out there.
"Who wouldn't want to do something like that?" Tom asked .
"I'm going to let a couple of other people test it out first but it would be great. I was always hoping when I was a kid that we would be traveling to different planets by now."
Oblivion hits theaters April 19.