Taylor Swift Admits She May Be Alone Forever! 'I Have No Idea If I'm Going To Get Married'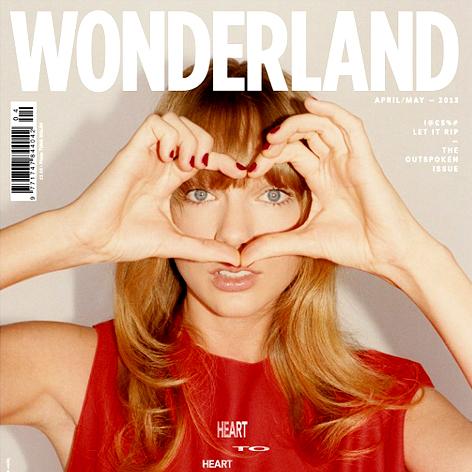 She's made it no secret that she's in love with being in love, but Taylor Swift is the first to admit that marriage and kids may not be in her future.
In the new issue of Wonderland, the country cutie, whose most recent breakup with Harry Styles resulted in her hit song I Knew You Were Trouble, opens up about her favorite subject, love, and discusses the possibility that she could be alone forever – and RadarOnline.com has the details.
Article continues below advertisement
"I have no idea if I'm going to get married or be single forever or have a family or just be on my own. You know, paint in a cottage by the ocean by myself," Taylor, 23, told the magazine.
"I just have no idea and I'm kind of into that. You can make a board for all the goals you want in your life with the pictures on it, and that's great, daydreaming is wonderful, but you can never plan your future."
Taylor, whose average relationship lasts a few months, likens dating to driving.
"Relationships are like traffic lights. And I just have this theory that I can only exist in a relationship if it's a green light."
And other than writing spiteful and slamming songs about her ex boyfriends, Taylor comes clean about how she deals with a broken heart.
"It's very complex; you're never feeling just sad," she explains. "Maybe you wake up and you feel sad, and then you get angry, and then you feel like 'I'm fine', and then you feel confident, and then you feel a sense of doubt, and then you're insecure, and then there's jealousy, and then you're back to sad – and then you feel fine again."
For more on Taylor Swift, pick up the April/May 2013 issue of Wonderland, on newsstands April 9.