Taylor Swift Reveals Why She Dumped Harry Styles: 'He Was Looking At Every Girl!'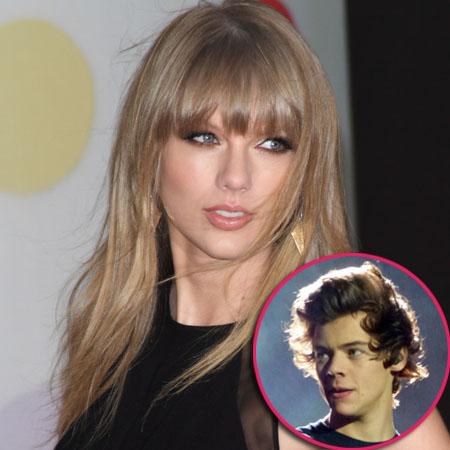 Harry Styles' roving eye cost him his relationship with Taylor Swift.
The 23-year-old country superstar, speaking with April's Vanity Fair, said at the beginning of their courtship, Harry "was all, like, 'You're amazing -- I want to be with you. I want to do this.'
But in time, she realized "he was looking at every girl" that passed by during their brief winter romance -- and was even caught kissing one, though he claimed it was just a friendly kiss. Taylor said she was ready to call it quits right then, but the One Direction singer "wore her down" successfully for a second chance.
Article continues below advertisement
She said on another occasion towards the end, 19-year-old Harry "disappeared one night, and after that it was like he just didn't want to keep going."
As we previously reported, Taylor famously broke up with Harry in January after just two months together.
She famously ribbed the boy bander at the Grammys this year during her performance of We Are Never Getting Back Together, when she began speaking in an over-the-top English accent, saying: "So he calls me up and he's like 'Ah still louve you' … and I'm like 'I'm sorry, I'm busy opening up the Grammys…and we are never getting back together!'"
Also in the chat, Taylor shot back at critics who say she overdoes it with her tendency to use her failed romances for material to make music to.
"For a female to write about her feelings, and then be portrayed as some clingy, insane, desperate girlfriend in need of making you marry her and have kids with her, I think that's taking something that potentially should be celebrated -- a woman writing about her feelings in a confessional way -- that's taking it and turning it and twisting it into something that is frankly a little sexist," she said.
Taylor told the magazine her other 2012 romance with a younger chap -- Conor Kennedy -- ended on a better note, as she called the Kennedy heir "awesome."