Here We Go AGAIN! Taylor Swift Admits She Has Only Been In 'Versions Of Love,' Denies Playing Games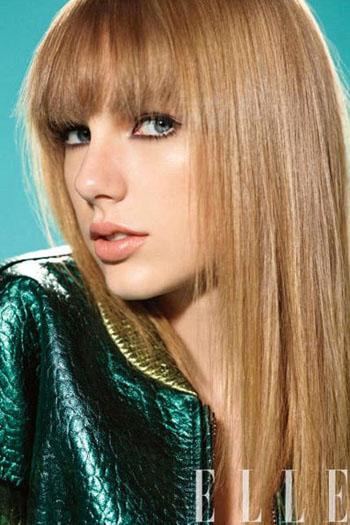 Article continues below advertisement
"Having just met someone? That's almost as good as it gets, isn't it?"
Despite her long list of ex-boyfriends, which includes Harry Styles, Conor Kennedy, John Mayer, Joe Jonas, Jake Gyllenhaal and Taylor Lautner the singer doesn't really believe that she's ever been in love.
"Versions of love that weren't the love," she explains. "Love mixed with infatuation. Love mixed with comfort and, like, settling. Love mixed with a dangerous level of mind games. Love mixed with too much competition. When there are too many negative emotions, you come out of it and the dust settles and you categorize it as something other then love.
"Also, I need to live in a world where my best love is ahead of me, not behind me."
Swift also explains that as soon as her significant other has any doubts, that she is out the door.
"To me, 'yes' has always meant yes and 'maybe' has always meant no. If someone is still deciding whether they're willing to commit to you in a relationship – business or romantic or a friendship – then it's a no.
"I do dating if it it's going somewhere."
When it comes to The Rules, Swift refuses to follow them and does what she wants.
'I don't play games," she insists.
For more on Taylor Swift, pick up the March 2013 issue of Elle.