Exclusive
Taylor Swift & Harry Styles Giving It Another Try, But He Won't Commit…Yet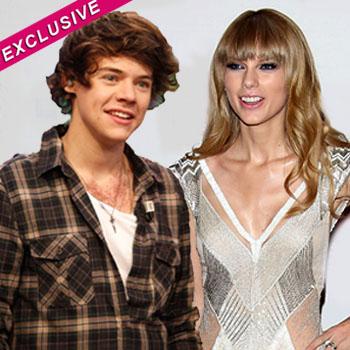 Article continues below advertisement
"Taylor and Harry have been quietly seeing each other again," the insider told RadarOnline.com.
"When Taylor dates someone she jumps in full force, but Harry is being a little more cautious this time around."
As RadarOnline.com first reported, Taylor and Harry briefly dated in April, but went their separate ways when Taylor discovered photos of Harry kissing American model Emma Ostilly while the two were in Australia.
"Taylor really liked Harry and even though they weren't exclusive, he hinted at making it official with her just before he took off to Australia… one morning Taylor had all these texts from Harry begging for a chance to explain and telling her not to believe everything she reads," the source said.
"She immediately googled Harry and found all the stories and pictures of him kissing Emma. She was heartbroken."
Article continues below advertisement
And now, the source said Taylor's giving Harry a second chance and even though he still won't make it official, she's hopeful it will work out.
"Taylor is a hopeless romantic, so she's really hoping it works out with Harry," the source said.
"Harry's being really sweet with her right now and careful not to hurt her. But at the same time, he's a young, popular heartthrob who isn't quite ready to be tied down."