Taylor Swift Talks 'Toxic' Love And Why She Doesn't Want To 'Wear The Pants' In Relationships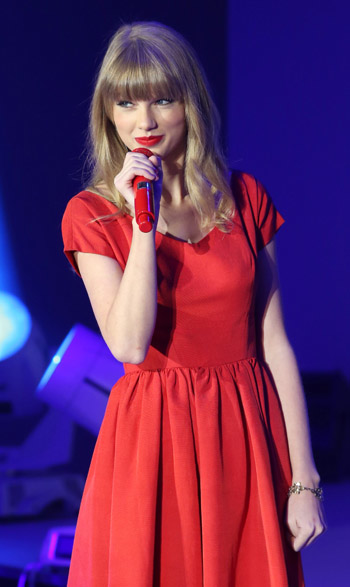 Article continues below advertisement
"Some combinations of people are toxic, you know?" she says about her less than fortunate romantic history. "You have to find the right one that isn't just going to explode into fiery ash and destruction."
Taylor, who makes all the decisions when it comes to her career, would ideally like to hand over control to a romantic partner in a relationship to relieve some of the pressure.
"It needs to be equal. If I feel too much like I'm wearing the pants, I start to feel uncomfortable and then we break up," she states, referring to relationships as "the ultimate collaboration."
She adds that sometimes "it's wonderful to hand over the reins to your boyfriend when you control so much of these big, high-pressure decisions, you know? That is a huge defining factor in who you choose to be with."
And Taylor, who has admitted that she is a girls-girl, reveals that she and pals such as Selena Gomez and Emma Stone only talk about boys when they are together.
"We never talk about fashion, about career, about our ambitions or our projects," she exclaims. "We just talk about relationships, feelings, love, and boys."