Swift Justice! Taylor's Ex Conor Kennedy Arrested!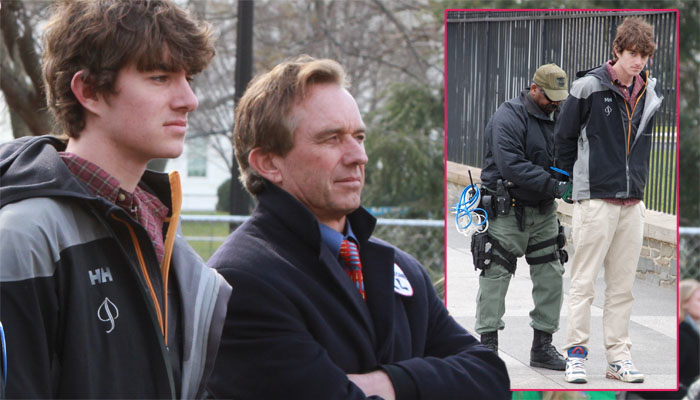 What would Taylor Swift say about her ex-boyfriend Conor Kennedy getting arrested outside of the White House?
The 17-year-old son of Robert F. Kennedy Jr. was arrested along with his dad and actress Daryl Hannah for protesting against the proposed Keystone XL tar sands pipeline on Wednesday and RadarOnline.com has photos of the teen in cuffs.
According to a press release from the Sierra Club, "After being taken away from the White House in handcuffs, both Kennedys were driven to a Park Police station and released after paying a fine."
Article continues below advertisement
Conor and Grammy award winning Taylor were hot and heavy in the summer of 2012 following the tragic suicide of his mother, Mary Richardson Kennedy.
He and his father are following a long line of Kennedys who are socially involved, and they're now activists with the Sierra Club.
"For the first time in the Sierra Club's 120-year history, we have joined the ranks of visionaries of the past and present to engage in civil disobedience, knowing that the issue at hand is so critical, it compels the strongest defensible action," said Michael Brune, executive director of the environmental group.
"We cannot afford to allow the production, transport, export and burning of the dirtiest oil on Earth via the Keystone XL pipeline. President Obama must deny the pipeline and take decisive steps to address climate disruption, the most significant issue of our time."