Happy 15th Birthday, Paris Jackson! From Michael's Shy Daughter To Rock 'N' Roll Teen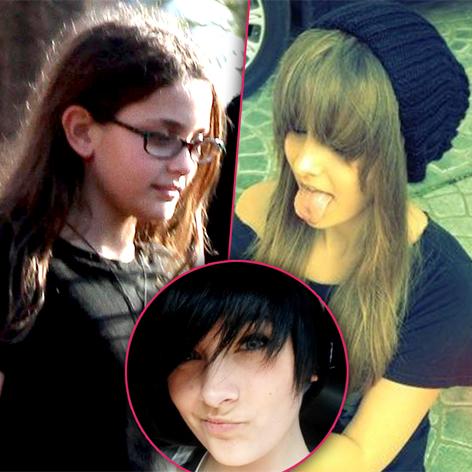 It's hard to believe that Paris Jackson is only a year away from getting her drivers license.
The only daughter of late pop superstar Michael Jackson is celebrating her fifteenth birthday on Wednesday, and is certainly growing up fast! In honor of her special day, RadarOnline.com has photos of Paris from her early and very private childhood to her grungy, rock and roll teenage years.
Born Paris-Michael Katherine Jackson to Michael and his wife Debbie Rowe on April 3, 1998, and raised by her father after he divorced the former dental hygienist in October 1999.
Article continues below advertisement
"My kids don't call me Mom because I don't want them to," Rowe revealed in The Michael Jackson Interview: The Footage You Were Never Meant To See. "They're Michael's children. It's not that they are not my children, but I had them because I wanted him to be a father. People make remarks, 'I can't believe she left her children.' Left them? I left my children? I did not leave my children. My children are with their father, where they are supposed to be. I didn't do it to be a mother... If he called me tonight and said let's have five more children, I'd do it in a heartbeat."
Paris, who lived with her father and Prince, Michael and Debbie's first son, as well as Blanket who was born through a surrogate, at Neverland Ranch, was kept pretty guarded by the private star and was forced to wear a mask through much of her childhood when she went out in public.
When Michael died in 2009 of a drug overdose, Paris and her sibling were put under permanent guardianship by their grandmother Katherine, who is currently raising them with TJ, with Rowe allowed visitation rights.