Exclusive
EXCLUSIVE: Katherine Jackson To Debbie Rowe In Court Battle -- You Want Too Much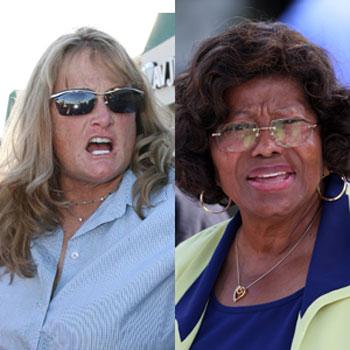 Katherine Jackson has formally filed court documents objecting to the amount of money Debbie Rowe is seeking from Michael Jackson's estate.
READ THE DOCUMENT: Katherine Jackson To Debbie Rowe In Court Battle -- You Want Too Much
Rowe is seeking close to $200,000 in attorney's fees she says were incurred as a result of the custody case involving Michael Jackson's children after the King Of Pop died last year.
Article continues below advertisement
Katherine Jackson's family law attorney, Diane Goodman states in court docs, "petitioner (Katherine Jackson), contends that the amount of fees requested by Debbie Rowe is not reasonable."
The filing adds, "Wherefore, Petitioner requests that the petition for Approval for Attorney's Fees be denied if determined by the court to be unreasonable. Other relief be granted that the court deems just and proper."