Exclusive
EXCLUSIVE: Michael Jackson's Alleged Son Planning To Join Wrongful Death Lawsuit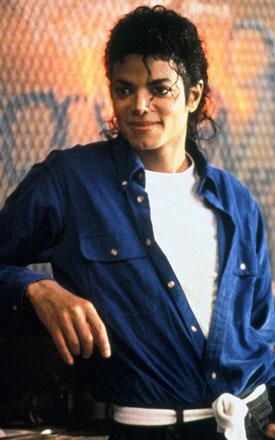 Prince Michael Malachi Jet Jackson, the 25-year-old man who came forward last year claiming to be Michael Jackson's secret son, is planning to join the Jackson family's wrongful death lawsuit, his attorney exclusively tells RadarOnline.com.
"Michael Jackson's father, Joe, is not aware that he will be joining the suit," lawyer LaRue Grim revealed.
Grim went on to say that Malachi could not make a separate claim on his own because there is only one wrongful death lawsuit permitted and all claimants have to file together.
Article continues below advertisement
Michael's father, Joe Jackson, first filed the wrongful death lawsuit against Michael's personal physician Dr. Conrad Murray this past June asking for unspecified damages related to Michael's death. His mother, Katherine, and three children are listed as nominal plaintiffs.
"If they were to win, they would divide the assets," explained Grim, who is planning to add Malachi's name to the suit within the next 10 days.
MORE ON:
Prince Michael Jackson
RadarOnline.com previously reported that Malachi's claim as the King of Pop's son was not motivated by money.
"Malachi has been told his entire life that he is Michael Jackson's son. His primary goal is to have closure on whether or not Michael was his father, and he wants a DNA test to prove it. Malachi's primary motivation isn't money," Grim said.
It's Grim's understanding that back in the 1980s Malachi's mother, Zerline Lavette Dixon, was a fashion designer and had a fashion line under the company name of Michael Jackson.