Exclusive
Lindsay Lohan's Lawyer HAS Given List Of Potential Rehabs To Prosecutor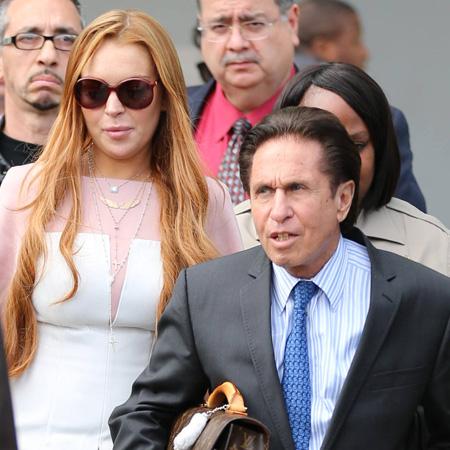 Despite media reports that Lindsay Lohan's rehab plea deal in her lying to cops case was in jeopardy, RadarOnline.com has exclusively learned that the starlet's attorney, Mark Heller, gave a list of potential residential treatment facilities to prosecutors last week for their review.
"Lindsay's attorney, Mark Heller, gave a list of of potential rehabs to the Los Angeles City Attorney, Terry White, last week. The prosecutor will personally be calling the facilities to make sure that there is proper security, meaning someone that monitors the whereabouts at all times of the patients. The facility that ends up taking Lindsay needs to notify the Court immediately if she leaves the premises, or breaks any rules. The rehab will be fully vetted and researched by White. If Lindsay leaves early, or messes up, she will go straight to jail, no questions asked," a source close to the situation told RadarOnline.com exclusively.
Article continues below advertisement
As we previously reported, during a plea deal that Lohan reached in her lying to cops case, the actress was ordered to enroll in a rehab facility, by no later than mid-May. This will be Lohan's SIXTH trip to rehab since 2007, and she's spent a total of 250 days getting treatment for alcohol and prescription drug abuse.
"Lindsay will be treated for prescription drug and alcohol addiction during her stay," an insider previously told us. "Lindsay's prescription drugs of choice are Adderall and Xanax, and in addition, she consumes large amounts of alcohol — specifically, vodka.
There have been conflicting tabloid reports that LiLo's plea deal could unravel because of "representations Mark (Heller) made that Lindsay would be in a lock down treatment facility. Those reports are categorically false because there is no such thing as lockdown rehab, period! The judge and the prosecutor know that Lindsay won't be going to such a treatment facility, because none exists. Judge James Dabney and Terry White BOTH must sign off on the facility before Lindsay enrolls. She has until June 2 to provide proof to the Court that she has begun treatment," the source revealed.
The wayward actress has no plans on beginning treatment until after the Coachella Music Festival. Lohan told Heller to keep her out of rehab until after the festival which she has religiously attended in 2010, 2011 and 2012.
The saddest aspect of "Lindsay's criminal history is that it's all traced back to her addiction issues. Everyone around Lindsay has tried to get her sober — her father Michael, three judges, two prosecutors, and two criminal defense attorneys. She is in absolute denial about her addiction issues and doesn't want to get sober. It's just not a lifestyle she wants," the insider previously revealed.