Jordana Brewster Sees Plastic Surgery In Her Future! 'If There Are Tools Out There, Why Not Use Them?'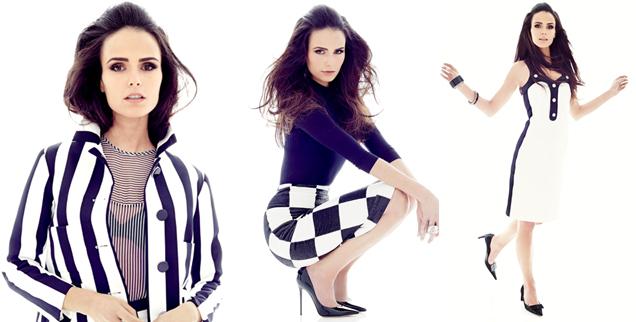 Jordana Brewster isn't bashful about admitting that she is pro plastic surgery!
The Dallas star opens up and shares her thoughts about going under the knife in the April 2013 issue of Ocean Drive, admitting that although she hasn't gotten a nip or tuck yet, that it could be in her future – and RadarOnline.com has the details.
"I haven't started yet, but I'm definitely not against it," the 32-year-old admits. "If there are tools out there, why not use them?"
Article continues below advertisement
However, don't expect her to get loaded up with injections!
"On the other hand, I really need my forehead for acting. I need to be able to crease it and express myself, so I don't think I'd go crazy on the Botox."
Though she isn't against altering her appearance, she is a bit scared of going under the knife!
"It's easy to do, sure, but I'm really scared of surgery," she says about how easy it is to drastically change your appearance with surgery. "If I could just wake up and have bigger boobs, that would be fun. Shallow but honest. Emotionally, I work on myself constantly, so I'm okay on that end."
Do you agree with Jordana Brewster's opinions about plastic surgery? Sound off below.