Grieving Parents In Shock Over Tragic Death Of Buckwild Star Shain Gandee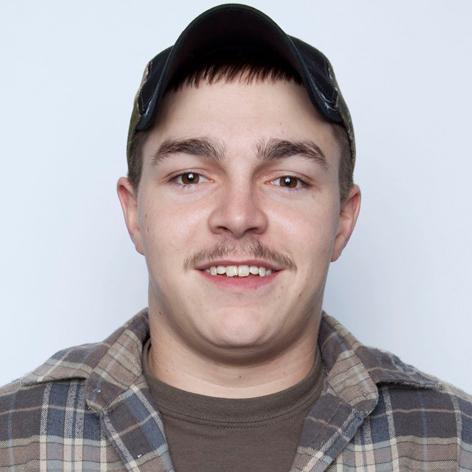 UPDATE: Shain Gandee, his uncle and family friend all died from carbon monoxide poisoning, the Kanawha County Sheriff's Office said on Tuesday afternoon.
Buckwild star Shain Gandee's parents remain in shock Tuesday, following their son's tragic death with his uncle and close friend in what is believed to be the result of carbon monoxide poisoning.
"His mom kept staring at his picture and his dad was all to pieces, because he's lost his son and his brother both," the 21-year-old reality star's neighbor and family friend Swanna Frampton told WSAV-TV in West Virginia.
Article continues below advertisement
Frampton, who said she knew Shain since he was 5, said she never would have expected "this to happen, as Shain was so full of life.
"It's a loss and an emptiness that's going to take a long time to heal."
Shain's cousin Ashley Lewis, who he helped with a promotion in Ohio over the weekend, said she "felt blessed" about the enormous outpouring of support from fans worldwide via Facebook and Twitter since news broke of his death.
"They believed in him," Lewis said. "They enjoyed his show, just his perception of life and the way he lived it. I don't think anyone who knew Shain would want him to change anything about himself -- that's why they loved him, because they perceived him as being Shain and being himself."
Among the social media memorials from Shain's Buckwild castmates on Twitter included:
Shae Bradley: "Breathe in. Breathe out. Repeat. Just going through the motions. Please pray for Shains close friends and family… So much pain and so much darkness in this world we stumble through. Thank you for all the support and prayers."
Article continues below advertisement
Anna Davis: "My heart is broken. We all really appreciate the love and support through this unbearable tragedy. #ripshain"
Cara Parrish: "This is the emptiest I've ever felt. Please pray for Shain's parents Dale and Loretta."
Katie Saria: "Everything doesn't happen for a reason I don't know why people say that… Thanks everyone for your condolences. We appreciate it… I guess what you do is pray. No I won't keep my head up and no I will not be strong. So stop asking."
Ashley Whitt: "Rip Shain Gandee. You are an angel, I know you will watch over me. You were the most amazing person I've ever known."
Watch the video on RadarOnline.com
As we previously reported, the reality star's body, along with those of his uncle David Gandee and friend Donald Robert Myers, were recovered Monday in the Sissonville area of West Virginia from a Ford Bronco that was submerged in mud, leaving the exhaust pipe fully blocked off. Shain was at the wheel, officials said.
Authorities said autopsies are pending.