'Buckwild' Star Shain Gandee Dead At 21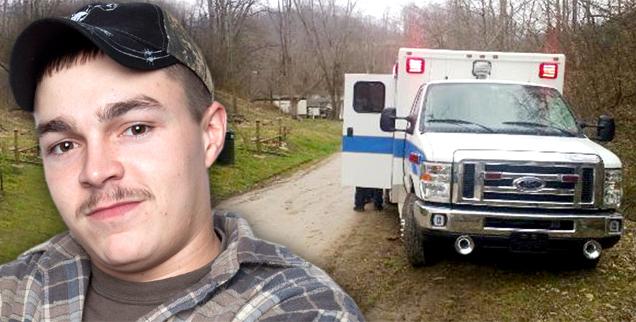 Shain Gandee, star of new MTV reality hit Buckwild was found dead along with his uncle and a family friend in a vehicle in West Virginia Monday morning.
"I am sorry to report that Shain Gandee and two other people were found dead today," a Kanawha County Commission spokesperson tells RadarOnline.com exclusively.
"This is a very sad and tragic event. We live in a very small community and this tragedy will affect many lives in Kanawha County. Our thoughts and prayers are with the Gandee family."
Article continues below advertisement
According to police officials, Gandee, 21, as well as the two other bodies were found in the vehicle in Sissonville, West Virginia.
Kent Carper, the Kanawha County Commission President , said that Gandee's uncle David Gandee, 48, was one of the dead found in the vehicle, according to several reports. The other person found dead was Robert Myers, 27, a friend of Shain's family.
The vehicle was discovered at 11:30 a.m Monday by a person on a four-wheeler. It was found approximately one mile up a dirt road, forcing law enforcement to use all-terrain vehicles to get to the scene.
Shain and David told people they were going four-wheeling, according to WCHC-TV. The Kanawha County Sheriff's Office put out a news release that said Gandee was reported missing overnight.
Gandee and his uncle were last seen at Larry's Bar in Sissonville about 3 a.m. Sunday, according to The Charleston Daily Mail.
Law enforcement authorities said Shain and David told others they were going four-wheeling in Shain's Ford Bronco.
Article continues below advertisement
Gandee was a former trash collector for the City of South Charleston.
Family members spent Sunday searching for Shain and David.
MTV released a statement about the situation. "Our thoughts and prayers are with them," the network said about the Gandee family, adding that Shain "touched everyone he met and we will miss him dearly."
Buckwild has been the center of controversy since MTV aired it, with critics and a U.S. Senator attacking it.