MTV Ripped Over 'Buckwild' - Network Lacks Morals & Cares Only About Money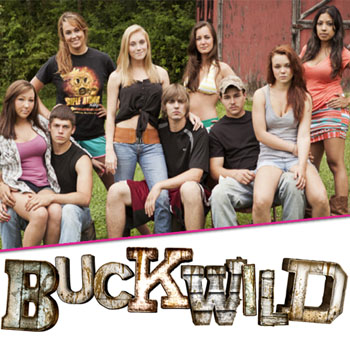 Greed is the ultimate reality behind MTV's reality TV shows.
That's the growing sentiment toward the cable network as criticism is quickly spreading over its new reality show Buckwild, which features a group of West Virginia teens and kids in their 20s partying, drinking, cursing, fighting and having sex in an unabashed ratings grab.
The show is replacing Jersey Shore which featured cast members partying, drinking, cursing, fighting and …deja vu!
Article continues below advertisement
And in what is probably the best publicity for MTV, Buckwild has already been attacked by a U.S. Senator! Now the chorus of detractors is growing louder - both nationally and in West Virginia - while slamming not only the show but also the network.
"MTV does not care about what constitutes wrong," Hollywood Reporter TV critic Tim Goodman wrote in a scathing piece.
"Who smells the money?" Goodman asks sarcastically in discussing the network's decision to appeal to stereotypes for its reality hits.
And addressing West Virginia Senator Joe Manchin asking MTV to do the right thing and cancel the show, Goodman states: "Good luck with the appeal to MTV's moral center, Senator."
Many West Virginia locals are also upset about the previews they have seen for the show.
"Obviously, the show is just perpetuating a stereotype West Virginia has been working hard to shed ourselves of," Alisa Bailey, president and CEO of the Charleston Convention and Visitor's Bureau told the West Virginia Gazette.
MORE ON:
hollywood happenings
Article continues below advertisement
"Unfortunately, a show of this nature, if it becomes popular, will make it very hard to sell the state of West Virginia or the city of Charleston."
The state's film office can offer a 31 percent tax credit to film and TV productions in West Virginia but would not give any to Buckwild.
Pam Haynes, director of the film office, said in an interview with the West Virginia Gazette: "The legislation is clear that a production company can't participate in the program if it shows West Virginia in a derogatory manner."
Senator Manchin made it clear in his letter to MTV that he believes the show is derogatory.
"As a U.S. Senator, I am repulsed at this business venture, where some Americans are making money off of the poor decisions of our youth," Manchin wrote to the network.
"This show plays to ugly, inaccurate stereotypes about the people of West Virginia."
Not so, says the show's executive producer John Stevens.
"It's not like looking at a train wreck," Stevens told Entertainment Weekly. "There is a certain coolness to it ... I think it's going to get people talking and it might change people's perspectives."