Convicted Dog Killer Michael Vick Goes For Puppy Training Classes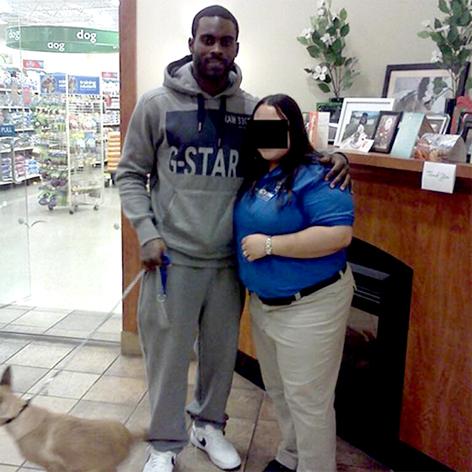 Article continues below advertisement
The former owner of Bad Newz Kennels in West Virginia completed the second of six scheduled puppy training courses this week along with his wife, children and bodyguard, reported the New York Daily News, showing that he is living up to the promise he made in October to make amends for his former cruel acts.
"As a father, it is important to make sure my children develop a healthy relationship with animals. I want to ensure that my children establish a loving bond and treat all of God's creatures with kindness and respect. Our pet is well cared for and loved as a member of our family," Vick said in a statement.
"This is an opportunity to break the cycle. To that end, I will continue to honor my commitment to animal welfare and be an instrument of positive change."
Vick got his dog, Angel, shortly after his probation period forbidding him from owning a pet expired last summer, despite complaints from animal rights activists.
"I'm not a psychopath. I'm not crazy. I'm a human being," the 32-year-old previously told The Associated Press about wanting to own a dog again. "What happened in my past and what I did in the culture I grew up in doesn't shape and mold me as the person I am now."
As RadarOnline.com previously reported, after his sentence in a Virginia prison for the gruesome torture and execution of countless dogs, Vick was released in July 2009.
He started playing for the Eagles the following September and immediately began trying desperately to rehab his image, which has included working with The Humane Society to speak out against animal cruelty.