Michael Vick's Book-Signing Tour Canceled Due To Threats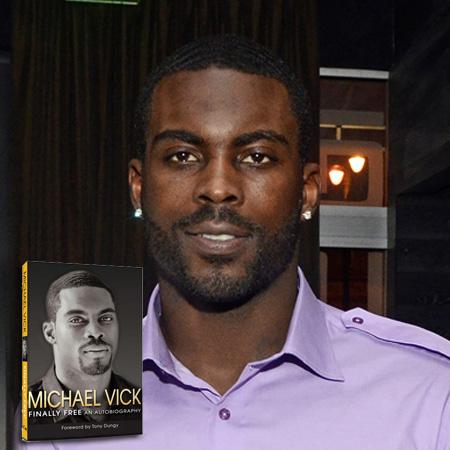 Michael Vick is apparently still in the doghouse, despite his repeated attempts to change his tarnished image.
The Philadelphia Eagles quarterback's book-signing tour has been canceled because of new threats against him for running an illegal dog fighting ring.
Vick, 32, – who was recently photographed taking is puppy to a PetSmart for dog training classes -- was set to sign copies of his new autobiography, Finally Free, at Barnes & Noble stores in Atlanta, New Jersey and Pennsylvania. The March 26 appearance set for Exton, Pa., was listed as canceled on the company's website.
Article continues below advertisement
The Associated Press reports that "a person with knowledge of the situation" said that the signings were canceled because of threats against not only against Vick, but also against store employees.
Byron Williamson, president of Worthy Publishing, tells Phillymag.com that "we cannot knowingly put anyone in harm's way, and therefore we must announce the cancellation of Mr. Vick's book-signing appearances." Williamson said that police were made aware of the threats.
As RadarOnline.com has previously reported, Vick served 18 months in federal prison for running a cruel dog fighting ring that included killing animals that didn't perform well.
After being sentenced in 2007, Vick was released from prison in July 2009. He started playing for the Eagles the following September and immediately began trying desperately to rehab his image, including by working with The Humane Society of the United States to speak out against animal cruelty. He had made appearances at schools and spoken to students about the dangers of being involved in dog fighting.