No Weigh! Kim Kardashian Denies Claims She's Piled On 65 Pregnancy lbs -- Says She's Only Gained 20!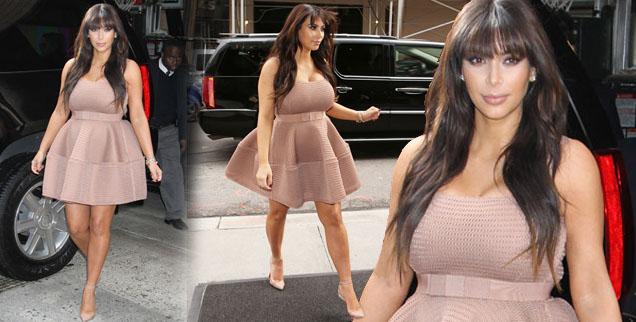 Article continues below advertisement
However, she admitted that sort of baby weight gain could be in her future.
"I probably will gain all that weight, they say you gain that at the end," Kim revealed.
"I probably will gain that 65, just give me a couple more months."
Kim, 32, was keen to divulge that she hasn't had any fast-food cravings since becoming pregnant. In fact, she's going healthy!
"I want to have those cravings that everyone is saying, like cheeseburgers, I really haven't had that," she said.