Katie Holmes 'Open To' Having More Children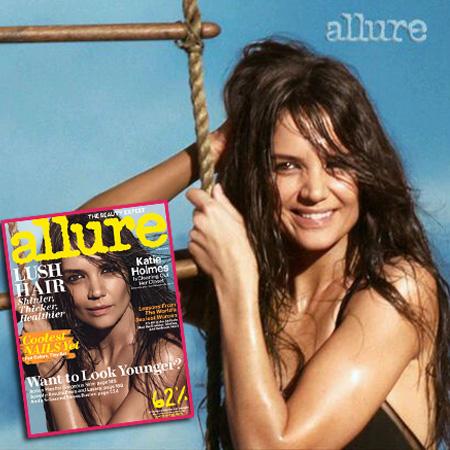 Don't worry about Suri getting an only child complex just yet …
Her mama, Katie Holmes, tells the April issue of Allure she'd be "open to" having more kids, and RadarOnline.com has all the details.
"I don't know … I'm open to it," Katie, 34, said when asked if she'd procreate again.
Katie also opens up about her stint on Broadway in the short-lived production, "Dead Accounts," saying she wasn't too finicky about getting her Broadway feet wet again.
Article continues below advertisement
"I was open to … well, to whoever wanted me; but it was always my goal to make it back to the stage."
Also in the chat, Katie, who looks stunning on the magazine's cover shot by photographer Tom Munro, dished out some sage advice from her mother.
"You may be pretty, and you may be talented, but nobody will remember that if you're mean," said Katie, who's maintained her dignity in the white-hot spotlight following her split with mega-star Tom Cruise last summer.
Allure hits newsstands March 26.