Exclusive
Inside The Insane RHOBH Reunion - Lisa Vanderpump & Kyle Richards At Each Other's Throats, Brandi Glanville Strangely Quiet!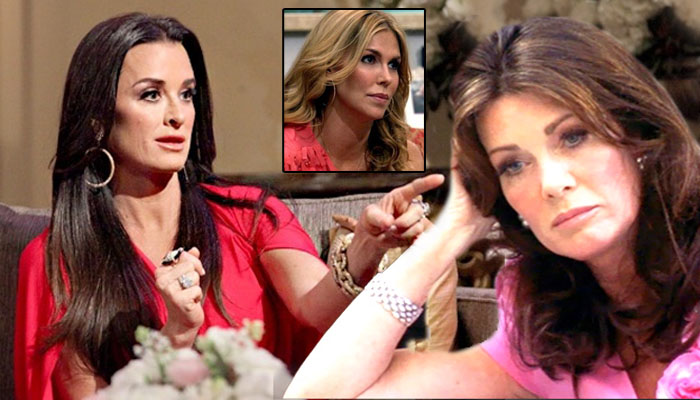 Article continues below advertisement
"Yolanda and Taylor also went at it, but it seemed totally forced, like they were playing it up for the cameras. There was also a great deal of talk about Adrienne Maloof, who wasn't at the taping so couldn't defend herself at all. Paul Nassif had plenty to say though! He had pre-recorded an interview that was played to all the ladies.
"Strangely, Brandi Glanville, who's usually the most outspoken of all the Housewives, was extremely calm, quiet and totally kept it together. I think she's sick of always being portrayed on camera as the crazy one."
RadarOnline.com was first to report that Maloof and Camille Grammer would not be attending the reunion taping as they are both quitting the hit show for good.
However, despite Adrienne's announcement that she's hanging up her reality TV spurs, Bravo executives were still "very disappointed" the 51-year-old skipped out on the reunion show.
"Network executives were very disappointed that Adrienne didn't go to the taping," the insider says. "Although they weren't surprised, her absence won't be good for ratings because she was the most compelling cast member this season. Despite reports though, Adrienne's ongoing divorce proceedings had nothing to do with her decision to not attend -- if that were true, why would Paul have been allowed to tape a segment? It just came down to the fact that Adrienne didn't want to deal with all the drama, she's done with it."