One Hot Mama! Holly Madison Gives Birth To Baby Girl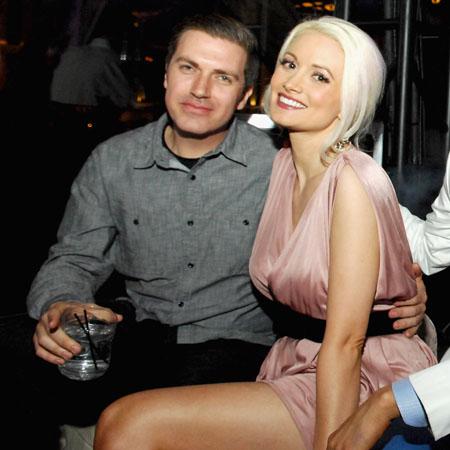 Playboy beauty Holly Madison and boyfriend Pasquale Rotella are parents to a 7-pound, 2-ounce baby girl, as the Girls Next Door star gave birth in Las Vegas Tuesday afternoon.
"Pasquale and I welcomed our first child, a baby girl!" Madison, 33, told InTouch. "We haven't yet decided on a name for her, but we couldn't be any more overjoyed than at this moment.
Rotella, a 38-year-old party promoter told the magazine, "I've never been more in love than I am today as, after months of waiting, I finally was able to hold my daughter for the first time.
Article continues below advertisement
"Holly and I are looking forward to spending some quiet time with our baby and enjoying our new family. I'm truly the luckiest man in the world."
The couple has set up an Alice in Wonderland-themed nursery for the newborn, according to Us Weekly. Madison will consume her own placenta -- it will be processed into pill form -- to speed up recovery and alleviate postpartum depression.
The Las Vegas Sun reported that Madison and Rotella will wed this summer.