Holly Madison: I Plan To Eat My Placenta After Giving Birth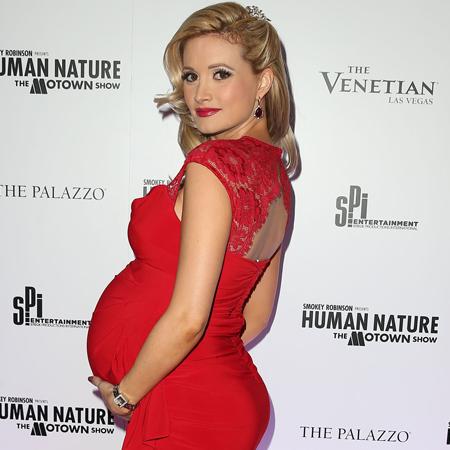 Holly Madison is the first to admit it's pretty "gross."
The Girls Next Door beauty, 33, says she plans to eat the placenta of her first child after she gives birth in early March.
"This might sound gross, but I'm totally planning on having my placenta turned into pills I can take after giving birth," the former Playboy model wrote on her blog on Wednesday, February 27.
Madison -- who's expecting a girl with boyfriend Pasquale Rotella -- explained she's doing it for practical reasons, saying: "I heard it helps women recover faster, and I want to recover as quickly as I can!"
Article continues below advertisement
Although its sounds unusual, Madison isn't the first Hollywood mom to eat so-called "placenta pills," in which the placenta is transformed into capsules.
Mad Men star January Jones famously shared in September of 2011 that she ate her placenta in pill form after she gave birth to her son, Xander.
"Your placenta gets dehydrated and made into vitamins," Jones later told PEOPLE. "It's something I was very hesitant about, but we're the only mammals who don't ingest our own placentas. It's not witch-crafty or anything! I suggest it to all moms!"