Inside Will Smith's Shocking Family Drug Dealing Drama!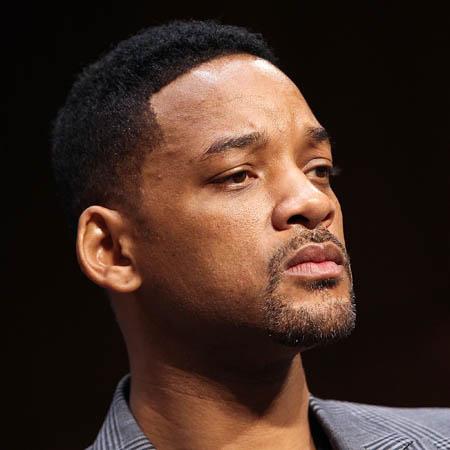 Before he was a Hollywood super star, Will Smith grew up in a West Philadelphia neighborhood with more than its "fair share" of drug dealers and criminals, and while the actor never succumbed to such demons himself - other members of his family did, according to a bombshell report in the new issue of Star magazine.
The dark side "wasn't something I embraced," the Men In Black star, who led a march against drugs and violence in his home city in 2006, told reporters during the promotional trail for his movie I Am Legend. "I never felt the necessity to use drugs."
Article continues below advertisement
However, Star magazine's groundbreaking expose reveals the husband of the actor's younger sister Ellen, has been indicted in a major federal cocaine-dealing rap.
"Having a drug felon in the family obviously doesn't square with Will's clean-cut image," a close source tells Star. "This arrest has to be beyond horrifying for him."
Hair and make-up artist Ellen, 41, wed her longtime boyfriend Dee Lawrence Downs, 49, in 2004, with the I Robot star attending as one of the 360 guests. While Downs was described as a businessman and security guard, court documents exclusively obtained by Star show that he was arrested in May 1985 on a number of charges including reckless endangerment and possessing a weapon, and was eventually placed on probation after pleading guilty.
In 1987, he was again arrested for possessing a controlled substance, and yet again in 1992 for felony charges that finally landed Downs behind bars.
While he kept his nose clean long enough to marry into Hollywood royalty, the wayward relative eventually joined the big league when in January he allegedly became involved in a deal with undercover agents posing as drug traffickers for a sale involving multiple kilos of cocaine, landing him in serious trouble.
"This has got to be embarrassing for Will and his family," the inside tells Star. "It is the first time they have been touched by scandal."
For the full story and all the shocking details on Will Smith's brother-in-law's latest drug-dealing drama, pick up the new issue of Star magazine -- on newsstands Thursday.