'Godmother of Cocaine' Griselda Blanco Shot Dead By Motorcycle Hitmen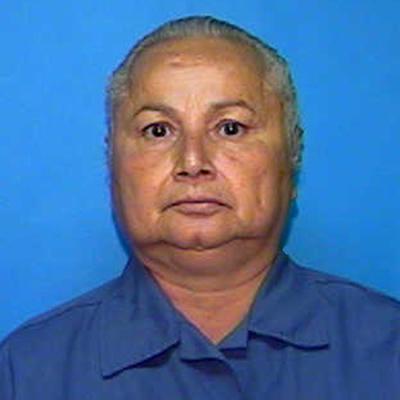 Griselda Blanco, a 69-year-old woman known as the "Godmother of Cocaine" for her ruthless role as a kingpin dealer in the drug trade, was killed in Medellín, Colombia Monday by two hitmen on motorcycles.
El Colombiano newspaper reports Blanco was shot twice in the head after she left a butcher shop.
In an ironic twist, the convicted cocaine dealer was credited for having developed the concept of motorcycle hitmen, a tactic frequently used during her drug dealing heyday in the 70s and 80s.
Article continues below advertisement
Blanco was arrested in 1985 in New York and served 13 years in Federal custody. She was transferred to the custody of officials in Florida in 1998 when she reached a plea deal, prior to her deportation back to Colombia in 2004.
Detectives in Miami said the late cocaine kingpin was linked to about 40 murders, but only convicted of three of them.
One of the deaths was that of a 2-year-old boy named Johnny Castro, who was shot in the head while riding in the car with his father Jesus, one of Griselda's former enforcers.
Ex-Miami homicide detective Nelson Andreu told the Miami Herald Griselda's death "is surprising to all of us that she had not been killed sooner because she made a lot of enemies.
"When you kill so many and hurt so many people like she did, it's only a matter of time before they find you and try to even the score."
RELATED STORIES:
Hookers & Cocaine Dealer In Prince Harry's Vegas Hotel Party