Exclusive
Suicide Fashionista's 'Devastated' Boyfriend Doesn't Know Why She Did It: Last Thing She Said Was 'She Loved Me'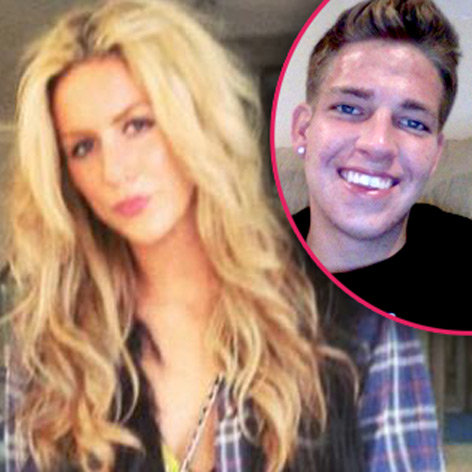 As more and more details emerge about the tangled web of Facebook attacks and "frenemies" that are credited with precipitating the suicide of New York fashionsta Ashley Riggitano , her devastated boyfriend, who has been unwittingly thrust into the middle of the tragic drama , opens up to RadarOnline.com in an exclusive interview -- telling of his utter shock and heartbreak over the death of his girlfriend
Article continues below advertisement
"Ashley was a gorgeous girl and we had a great relationship," aspiring race car driver Drew Heissenbuttel tells Radar. "We were on and off for some time but were together again at the time she passed away . She loved me and I loved her back."
As previously reported, Riggitano , 22, jumped to her death from the George Washington Bridge Wednesday afternoon, leaving behind a suicide diary in her Louis Vuitton bag with the names of her frenemies on a "grudge list."
"I knew something was going on with the Facebook feud but I can't comment on that," says Heissenbuttel, from his home in Mooresville, North Carolina, where he races for Team Johnson Motorsports. "I need to respect Ashley's family right now."
According to the New York Post , prior to taking her own life, Ashley was embroiled in a nasty online battle since January 8 with Alison Tinari over her friendship with Drew, which had involved scathing missives back and forth between them and allegations from both sides of drug use, betrayal and childish games.
Article continues below advertisement
While Heissenbuttel says that he does know Alison, he declined to talk about her role in the feud, but did reveal, "I can clarify one thing, I am NOT the guy everyone is saying harassed Ashley, I was the guy that she loved and that loved her."
The broken hearted boyfriend went on to express his deep remorse and heartfelt loss over Ashley's death, "I'm still trying to figure out why this happened and to piece it all together.
"I am very upset, I'm absolutely devastated. I just don't know why she did it," he says, fighting back the tears.
"On the day of her death, the last thing she said to me was that she loved me. I knew something was wrong though, but I didn't know what," confesses Drew, whose current home, deep in NASCAR country, is approximately 620 miles away from where Ashley leaped to her death.
As he struggles to piece together the tragedy and get over his shock, Drew says that he will be flying to New Jersey for the funeral, but in the meantime plans to honor the memory of his beautiful girlfriend in his own special way.
"I am racing next week and will dedicate it to Ashley," reveals Team Johnson Motorsports' 'Driver 7.'
The five women who Ashley named on her "Grudge List" and instructed to be banned from her funeral in her suicide note, are: Alison Tinari, Teresa Castaldo, Beth Bassil, Victoria Van Thunen and Samantha Horneff.