British Novelist Slams Kate Middleton As Being A 'Machine-Made' Princess With A 'Plastic Smile'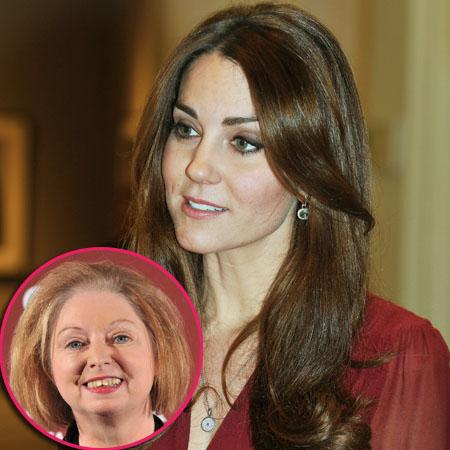 British Novelist Hilary Mantel shouldn't expect an invitation to Buckingham Palace any time soon.
The writer has just slammed Kate Middleton in a scathing attack during a lecture at the British Museum in London, U.K. newspaper The Independent is reporting.
The 60-year-old author peppered the Duchess of Cambridge with insults dismissing her as a bland "machine-made" princess who was "designed by committee" and whose sole purpose is to produce a Royal heir.
Article continues below advertisement
And while Kate may be celebrated as a fashion trendsetter Mantel is anything but impressed.
The Wolf Hall author said her first impression of Kate was of "a jointed doll on which certain rags are hung," adding: "In those days she was a shop-window mannequin, with no personality of her own, entirely defined by what she wore."
Mantel said that Kate – who is now pregnant with her first child with Prince William – was as "painfully thin as anyone could wish, without quirks, without oddities, without the risk of the emergence of character."
Comparing her unfavorably to her late mother-in-law Princess Diana, the historical novelist said: "She appears precision-made, machine made, so different from Diana whose human awkwardness…showed in her every gesture."
Mantel also has no sympathy for Kate after she was photographed sunbathing topless in France last year and was recently snapped showing her baby bump in a bikini while on a Caribbean vacation.
"The Royal body exists to be looked at," said the author, who was delivering a London Review of Books lecture on Royal bodies.
And, as far as Mantel is concerned, that body is not much to look at either!
She dismisses the Duchess as having "a perfect plastic smile…the spindles of her limbs hand-turned and gloss-varnished."
Ouch!