Kate's Topless Photographer Identified! Name Of Pap Who Snapped Middleton Given To Authorities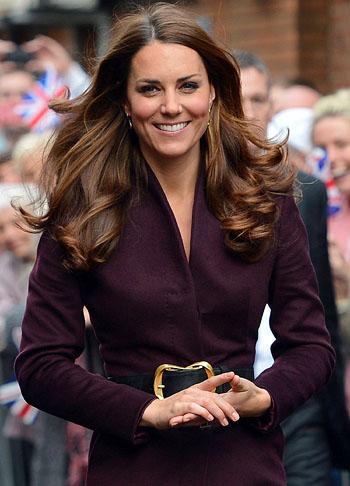 Kate Middleton was horrified when topless pictures of her were published in a French magazine but now the photographer has been identified and the authorities have been given their name.
The series of racy photos showed the Duchess of Cambridge sunbathing topless and were published in Closer magazine, but the Royal Family claimed that they were taken on private property and were a violation of the couples' privacy and launched a criminal complaint in Paris.
Article continues below advertisement
Now French authorities have been told the name of the male paparazzo who took the scandalous photos and public prosecutor Marie-Christine Daubigney said "This new information regarding the photographer will be passed on to investigating magistrates," according to the Mirror.
According to the paper, if the photographer is found guilty of taking the series of photos where she isn't wearing a bikini top or bottom while she was on the balcony of the Chateau d'Autet in Provence they could be jailed for up to one year and fined almost $60,000!
The editor of Closer, Laurence Pieau, confirmed that they did hire a freelance photographer to take the pictures of Kate while she was on vacation, but has refused to release his identity.
A royal source told the newspaper: "William and Kate are determined to bring the person who took those photos to justice and they're pushing hard for a custodial sentence. They want to make an example of this person."
Article continues below advertisement